On Saturday 1st September, 2018 I was inducted into the SA Racing Hall of Fame at the 2018 SA Racing Industry Awards.
To be inducted into the South Australian Racing Hall of fame is an enormous honour. To be considered to have my name alongside the legends of South Australia is extremely humbling. I'm very grateful for the Award; and feel like this is not just my award but belongs to a culmination of all the people who have helped me over the years to make this possible.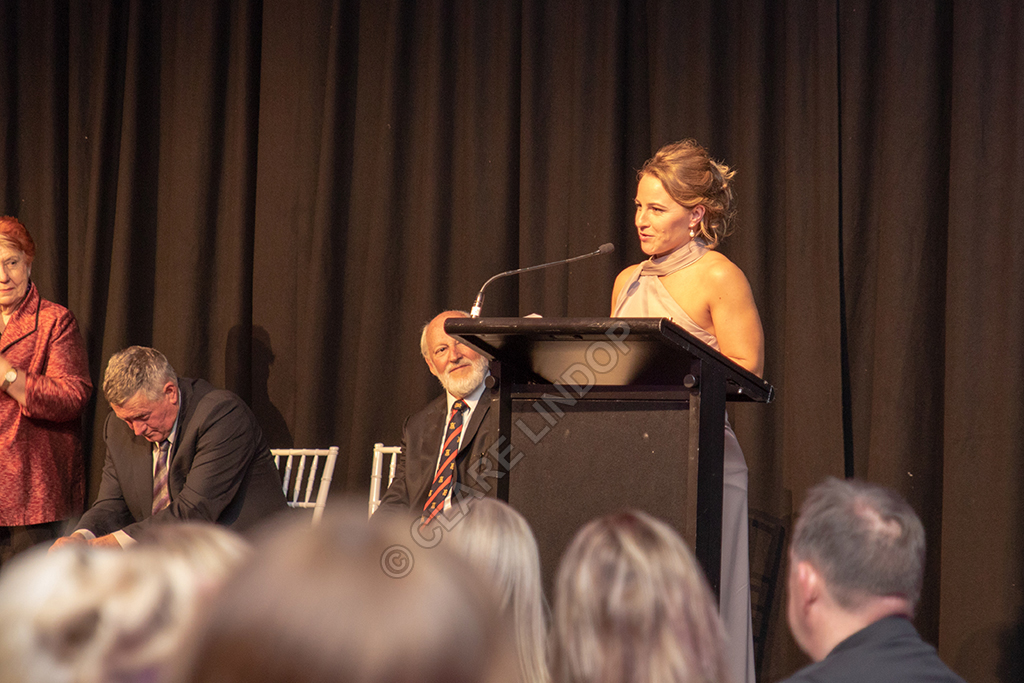 I have been blessed to work for people with integrity and loyalty, who have proved that hard work does get rewarded.
I've always had a passion for animals and loved horses. When my Dad first took me to that Pony Farm, and I had my first ride on a horse I knew I had found my calling.
The feeling of being at one with your horse is hard to describe- when you hit the front in a race, feeling the energy surge through you – tapping into the raw wild animal instinct of fight or flight, the roar of the crowd, and the way your horse proudly pricks his ears as they win. Its pure magic.
I do feel privileged to have forged a successful career out of something I love.
Firstly I would like to thank my parents for setting the example of hard work and dedication. I grew up in an environment where my sisters and I could do anything or be anything we set our minds too, and because of this starting out as a jockey, back in the early 90's it never even occurred to me that "females weren't strong enough"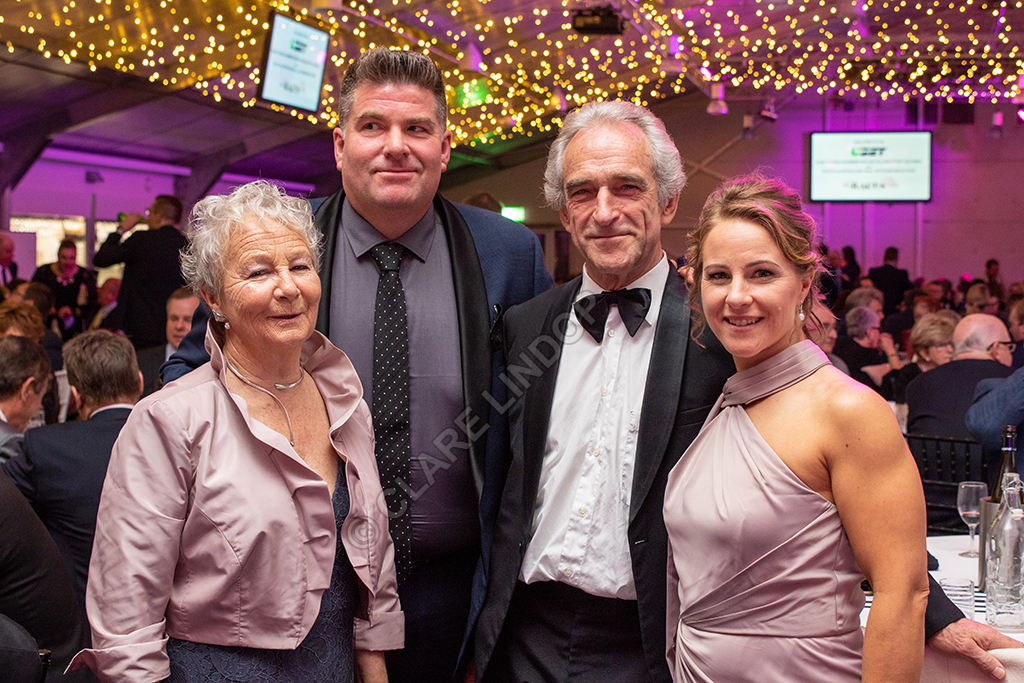 For a non-racing family, they went above and beyond to be involved with my career. As everyone knows, racing is all encompassing, and I was lucky that our family holidays soon revolved around the racing schedule. Many Christmas and Easter celebrations were held picnicking at the races, much to my embarrassment they would be cheering for me even when I ran second!
There were many early mornings when I first started in racing where I would ask my Mum to get up out of bed for a lift to work because it was raining, and the times they drove me miles to far-flung bush meetings for 1 or 2 rides. To have you both at Flemington when I won the Derby, was special- and I felt like you earned that big win right alongside me.
Thank you to all the trainers who have supported me over the journey, some such as Joey and Celia Smith (Star of Brooklyn) I rode for as a 16 year old apprentice, and still rode for them 20 odd years later, an incredible relationship. Karen Byrnes, Brian Muller, Grant Kluske, Grant Young, Chris Beig, and also the late David Balfour one of the first big trainers to put me on in the city, Ken Sweeney, Jim Smith, Phillip Stokes, Tony McEvoy, thank you all for giving me opportunities.
My years as an apprentice in Hamilton to the late Jack Barling were some of the best times of my life, and I really feel that it was under Jacks tutelage I grew as a horseman, not just a rider. In 1998 I was the Leading Apprentice in the South-Western District and graduated from the Racing Victoria Apprentice Academy with distinction. I'm still in touch with his wife Elaine, and we both know that he would be so proud if he could see me here today.
I made the move to Byron Cozamanis at Morphettville to complete the last year of my apprenticeship and it turned out to be one of the best decisions in my life. "Cozy" was a great Boss- hard but fair. Coz stood up for me, putting me on nearly every horse he trained, often arguing with owners to do so. I think it is actually from "Cozy" that I learnt to speak up and stand up for myself. We won 3 consecutive jockey trainer premierships in Pt Lincoln and winning the Pt Lincoln Cup on Griswald in 2004 is still one of my favourite moments.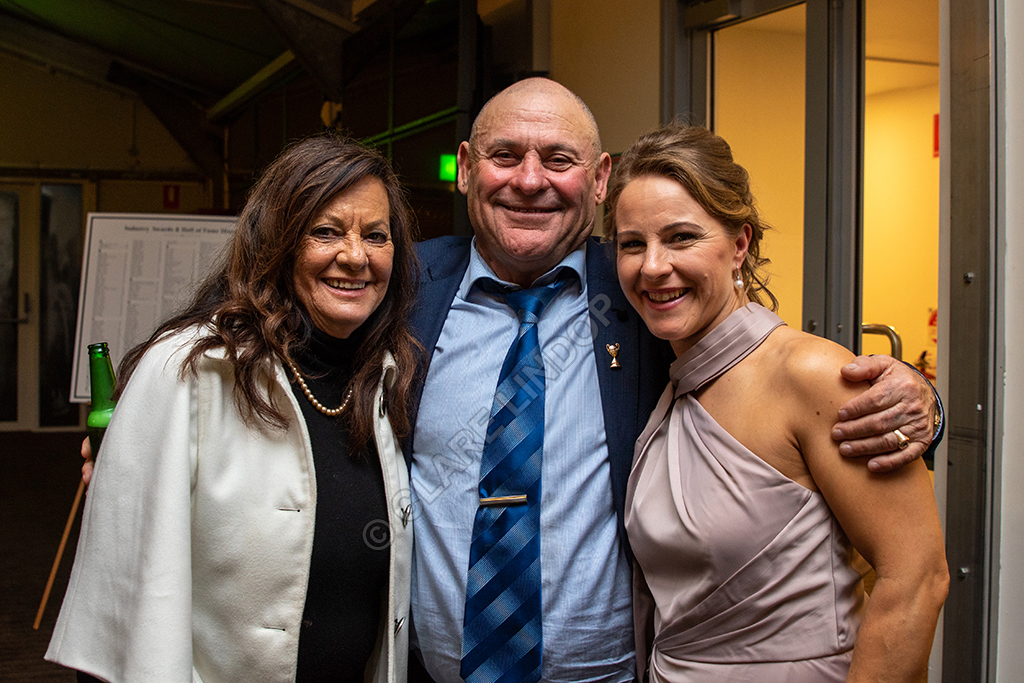 The working relationship with the great Hall of Famer himself- Leon Macdonald is incredible. I first started riding for "French Cotton Lodge" in 2003, and we would have to be one of the only Trainer/Jockey combinations to have lasted nearly 2 decades, with great successes and lasting through a few hard times along the way.
I don't quite have the words to thank Leon, his whole family and his stable for all that they have done for me over the years. Leon found me and helped shape me into the rider that he knew I could be. The memorable moments are so many including the highlights of, the Group 1 VRC and SA Derby, Magic Millions, Launceston Cup, Spring Stakes, Port Augusta Cup, wins at Moonee Valley, Flemington and Sandown, and nearly 50 Group 2 or 3 and Listed winners.
Leon has an amazing talent for reading a race and reading a horse. He taught me so much about performance and integrity; about timing and understanding that a happy horse is the best horse. Leon always demanded a level of professionalism and has very high standards. I always tried my best for Leon, and in turn Leon always tried to do his best for me. Thank you.
Working also with Andrew Gluyas, over the past couple of decades I still can't believe that he is always the first person to work, never slept in and does the work of 10 men in the stable! His strengths are his amazing patience and you can see that the staff and the horses flourish under his care.
Thank you to all the owners that took a chance and gave me a go. I've ridden for huge syndicates to smaller owner/trainers, like good old "Jetmaker" winning his maiden at his 25th start at Mindare Halidon for Ken & Eileen Knowles. All of them made a significant difference and I'm truly grateful. There is too many to list them all here, but special mention to Dr Ron and Joslyn, Steve and Jo Chambers and their friends, Alex, Stephen and David and your families, Ken and Helen Smith and all of the owners of some my favourite horses such as Star of Brooklyn, El Maze, Rebel Raider, Royal Rumble, Daytona Grey, Mail it In, Tequila Time, Counter Pulse, Exalted Time, Dolphin Jo, Go Dreaming, Augusta Proud, Opononi, Gem Beach and the list goes on.
I must give a special acknowledgment to Harry and Annie Perks, who I have ridden for over the years, especially in the "big ones". We created history together with the VRC and SA Derby's. Congratulations also to Harry on his induction to the SA Racing Hall of fame; the commitment he makes to SA Racing and Breeding is outstanding.
I couldn't have managed to stay fit, strong and achieve longevity in a career which can be very hard physically if it wasn't for Stuart Knuckey, the Personal Trainer I joined way back in 2004. Initially Stuart was helping me recover from a broken collarbone, the first of many injuries he helped me bounce back from over the journey. I've had my share of falls and injuries; but would have to say that overall, I'm extremely lucky.
Rehab is always one of the hardest and most painful part of any sport. The process of having to push yourself when you feel like giving up and struggling for motivation is both mental and physically exhausting. I don't think I could have done this without the help of my support network which also includes the best Chiropractor; who also does NET work and my own Mother is a Bowen Therapist who is amazing.
Another injury actually led me to Damien Wilton- a silver lining in every cloud! When we first collaborated as jockey and Manager in 2014, we won the SA Premiership with a personal best number of wins in 2015.
It's very easy to stand here and talk about the winners and how great they were, but what a lot of people don't see is the down times. When the alarm clock is going off at some ungodly time in the morning, its cold and dark and you're tired and sore and don't want to go to work. Missing out on yet another social event due to racing. When things aren't going so well and you've been overlooked for the ride on a good horse for whatever reason. This is when your partner means so much and to Damien, I know it's a cliché but you are my rock, and I'm grateful to have you in my life.
To all my colleagues who I've ridden and worked with over the years, both on the track, and in the stables. I have learnt something from all of you, and enjoyed friendly rivalry.
Going head to head in a tight finish when your lungs are bursting, but not wanting to give in and let the other jockey beat you! Although there are too many to mention, I would like to acknowledge Jason Holder, Jamie Kah, Matthew Neilson , Joe Bowditch and Wayne Kerford. Some of my toughest and fairest competitors over the years. Many of you are great friends, particularly the girls in the "Jocks room" who I miss seeing regularly.
I would also like to take a moment to remember some of those who we have lost along the way. In particular, Adrian Ledger, Mark Goring, Simone Montgomerie and Caitlin Forrest. RIP.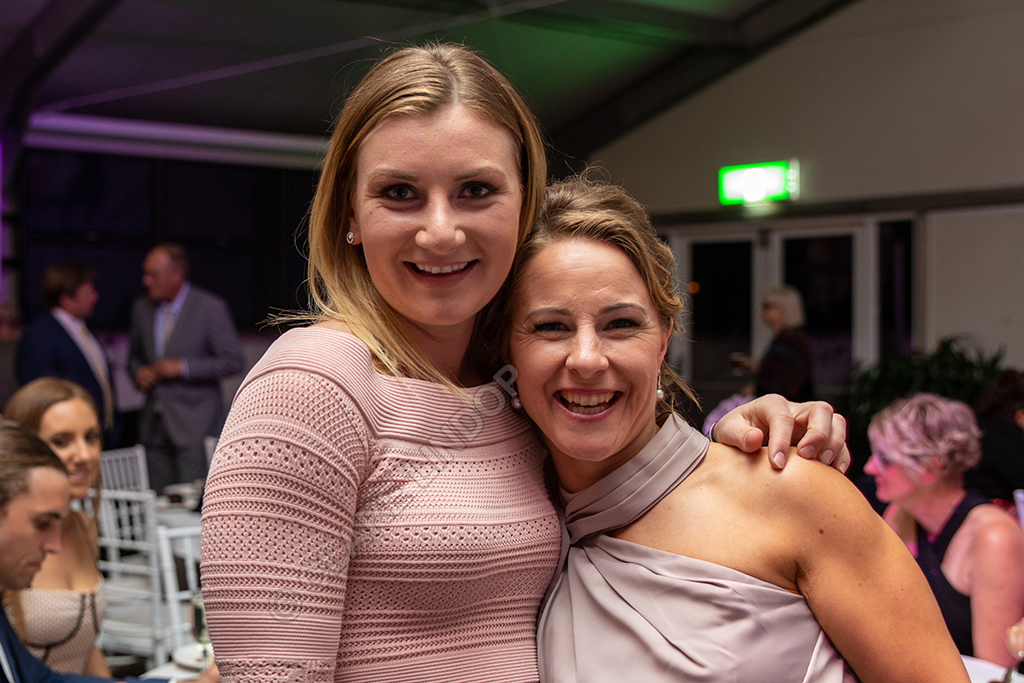 To the jockeys who I first started with, horseman such as Alan Peterson and Billy Nolan, Billy Strigg, always giving me advice, and Neville Wilson, the list goes on. They were tough, and hard on me, but this held me in good stead in this cut-throat game, I'm grateful that you taught me that no quarter was given out there on the track, never to expect a favour- but also thank you for accepting me into the riding ranks as one of your own.  
Throughout my career I have shied away from flying a female flag, and I do firmly believe that anyone should be taken on their own merits, female, male, black white, whatever, we each have our own individual strengths and style and it's really up to the paying owner and the hard-working trainer to choose a rider that they feel is the best fit for them.
It's not until I have stopped and on reflection I'm proud of my achievements and feel lucky to be able to say that I was one of the first female jockeys to have won premierships, to ride in Melbourne Cups and to have had success in some of the best races in Australia and the world.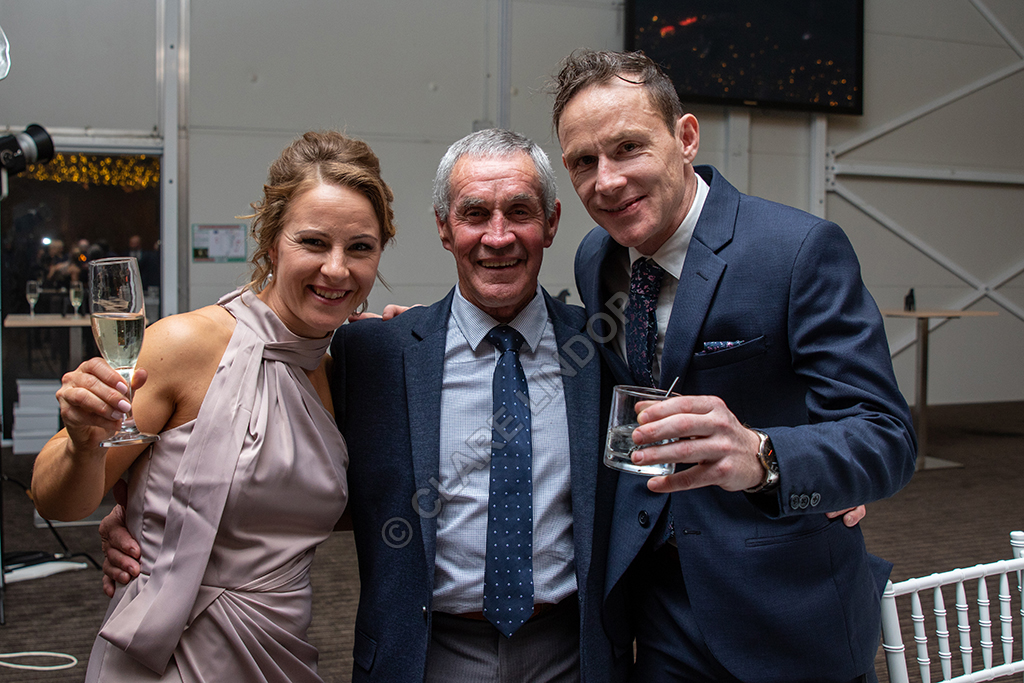 But the truth is, I have received more media exposure because of being a female jockey.  Sometimes the media attention was unwanted; an annoying distraction when one is trying to get the job done.  Media is something I have not always handled well, but I am glad that I am now able to use my profile for good, to help with community projects and Charities, and I'm looking forward to doing more of that in the future.
I would like to pay my respects and acknowledge all of the female jockeys, who in my eyes were the real pioneers and trailblazers for females in racing.
Hard working women such as the great Pam O'Neil – who is in the Australian Racing Hall of Fame- who preserved to allow females to ride in races against the men on equal terms. And my own idols and mentors Maree Payne, Therese Payne, Caroline Mason, Sally Wynne, Vanessa Hutchinson and Christine Puls -who is still riding and giving the girls advice.
Here is SA I would like to mention in particular, Sue Jaensch, Heather Lehman, Yvonne Forrest, Raygan Rayner and Ruth Ashley, nee MacMillian who I worked with at Leon Macdonald's for years. Ruth fell just one winner short of winning the Metropolitan Apprentice title back in the 80's when female jockeys did face some real adversity, and I know that Leon in particular wished that she had won the Metropolitan Apprentice title back then. Leon has always been a strong advocate for female riders, and I think when you look at the example of his wife Pam (who we all know is the real boss!) has also helped be along the journey, and their daughters Christine and Sue- how could he not believe that women can achieve anything they set their minds too!
So- to those lady riders who have helped make it possible for me to stand here tonight, many whom I believe were never able to reach the heights that their skill and talent deserved, I say thank you.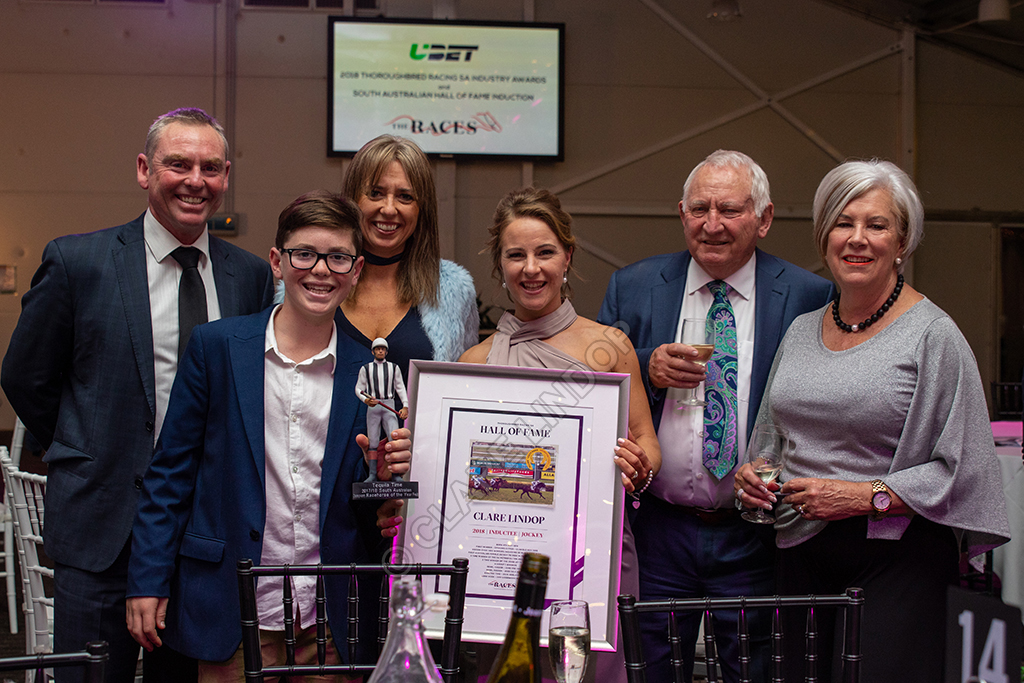 And if – in my own contribution to racing by following in their footsteps, I have helped inspire young riders, male or female, by showing that anyone can achieve their dreams with hard work and dedication, then that's great.
All it takes is someone to believe in you and more importantly – someone to help you believe in yourself.
Thank you.
Please note: Photo Credits from the night are from Makoto Kaneko and the Rising Sun Photography – many thanks!