Milestones
Clare Lindop is recognised as one of the most accomplished jockeys of all time.
Early Years + Education
Clare was born in Warrnambool, Victoria.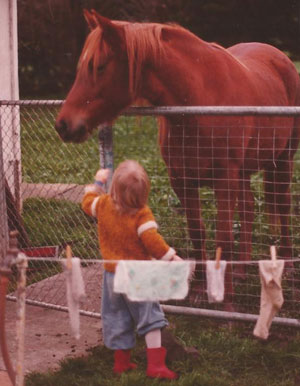 Allansford Primary School
Warrnambool College Yr. 9
RVL Certificate 3-Jockey
Started Riding
Clare learnt to ride at 10 years of age at St. Mary's Pony Farm, Wangoom, Victoria.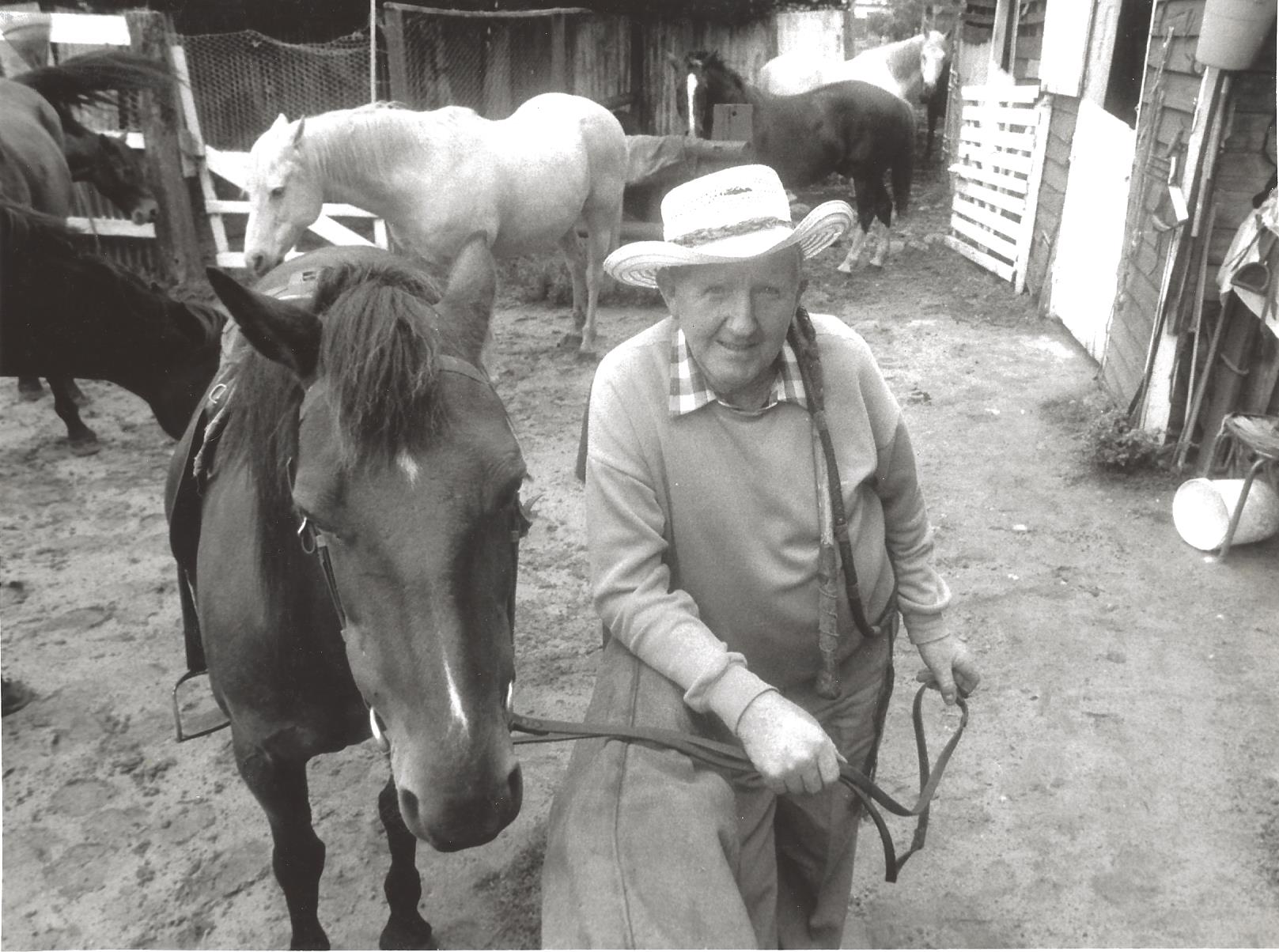 Clare competed successfully with her own pony, "Annie" at regular Pony Club events and gymkhanas.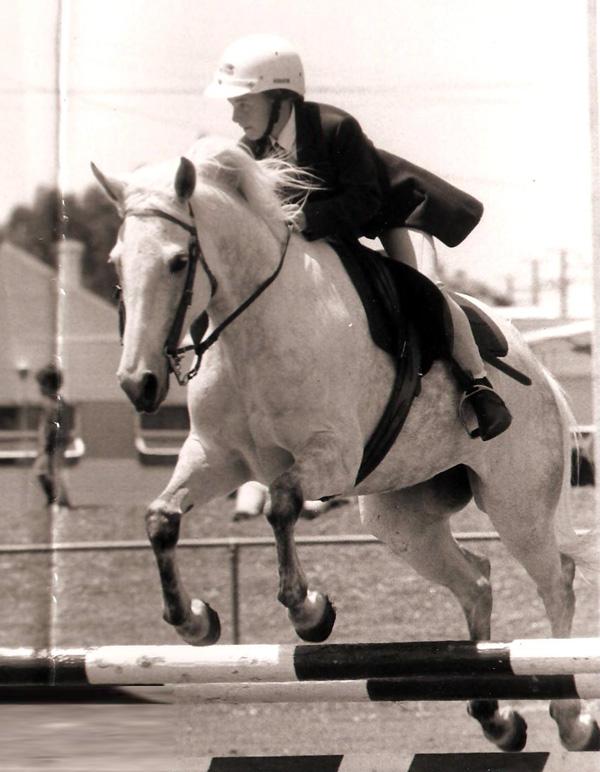 First Race Ride
 In 1994, Clare started to work in a racing stable and at 14 years old signed up as an apprentice jockey.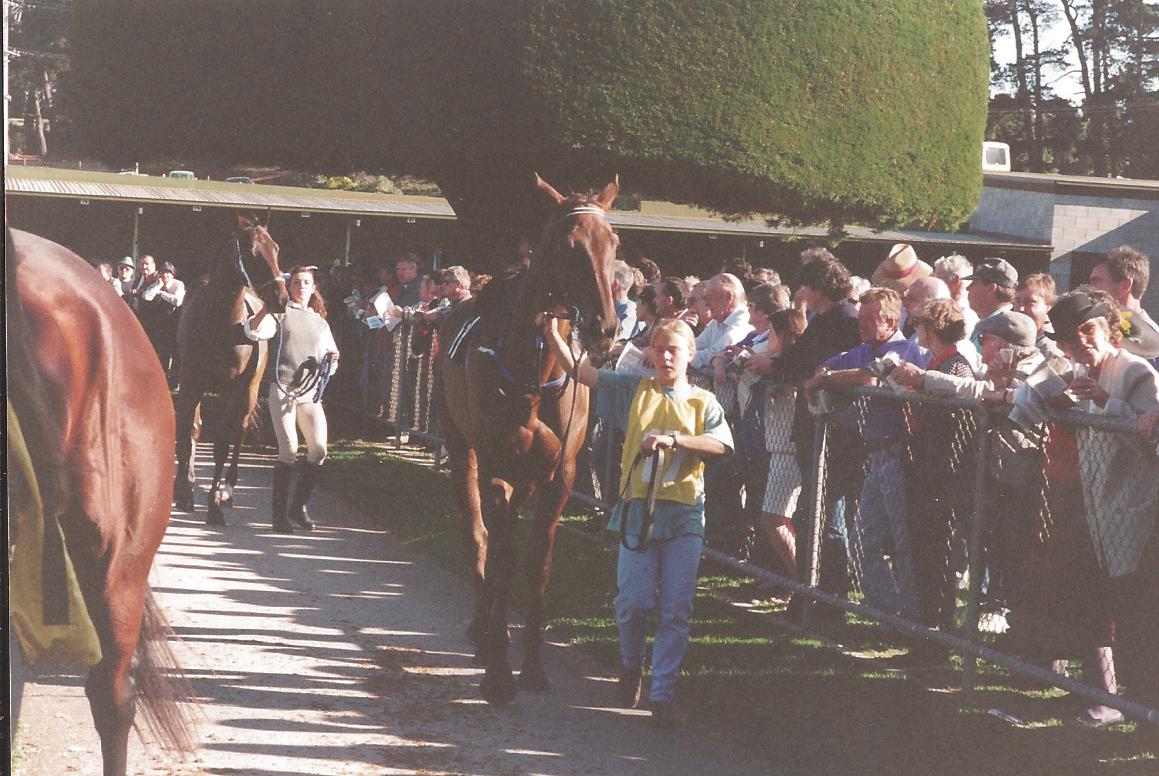 May 1995 Warrnambool "ARTIC MITTENS" for her first Master, racehorse trainer, Frank Byrne.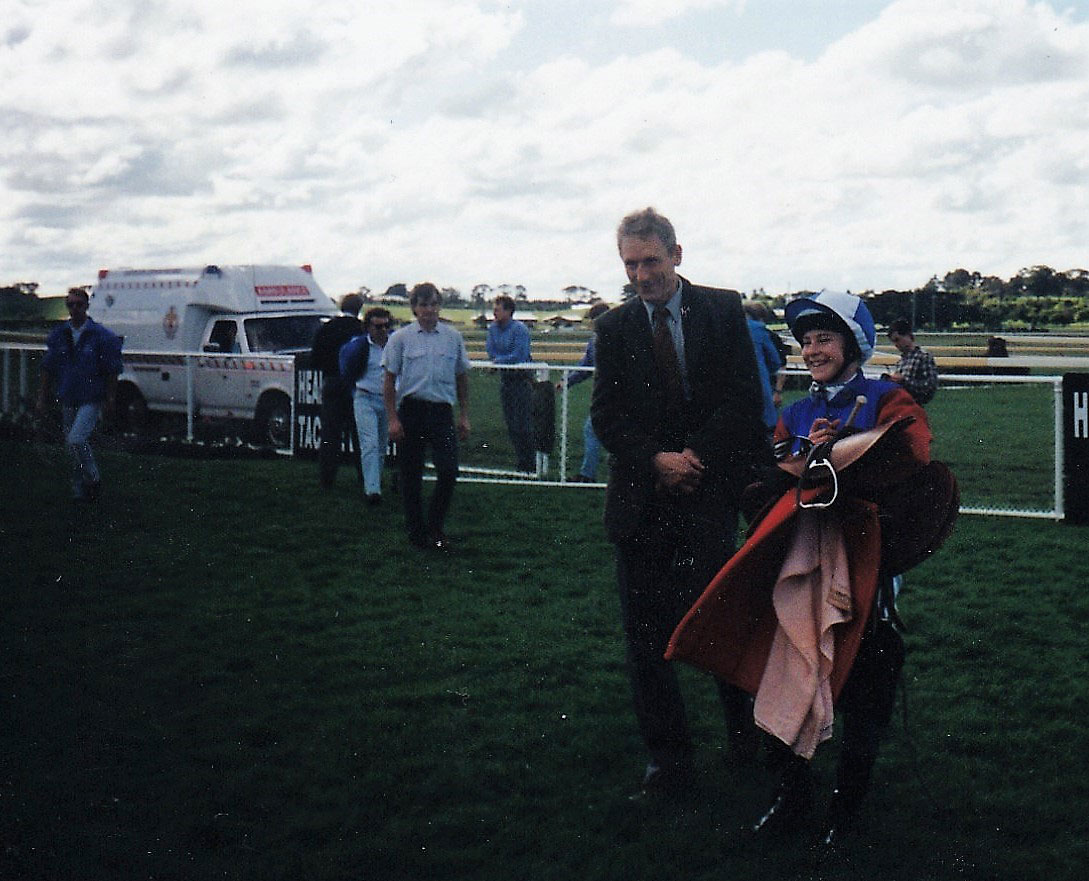 First Race Winner
At Dunkeld aboard "OPINIONS DIFFER" for astute Trainer (the late) Jack Barling.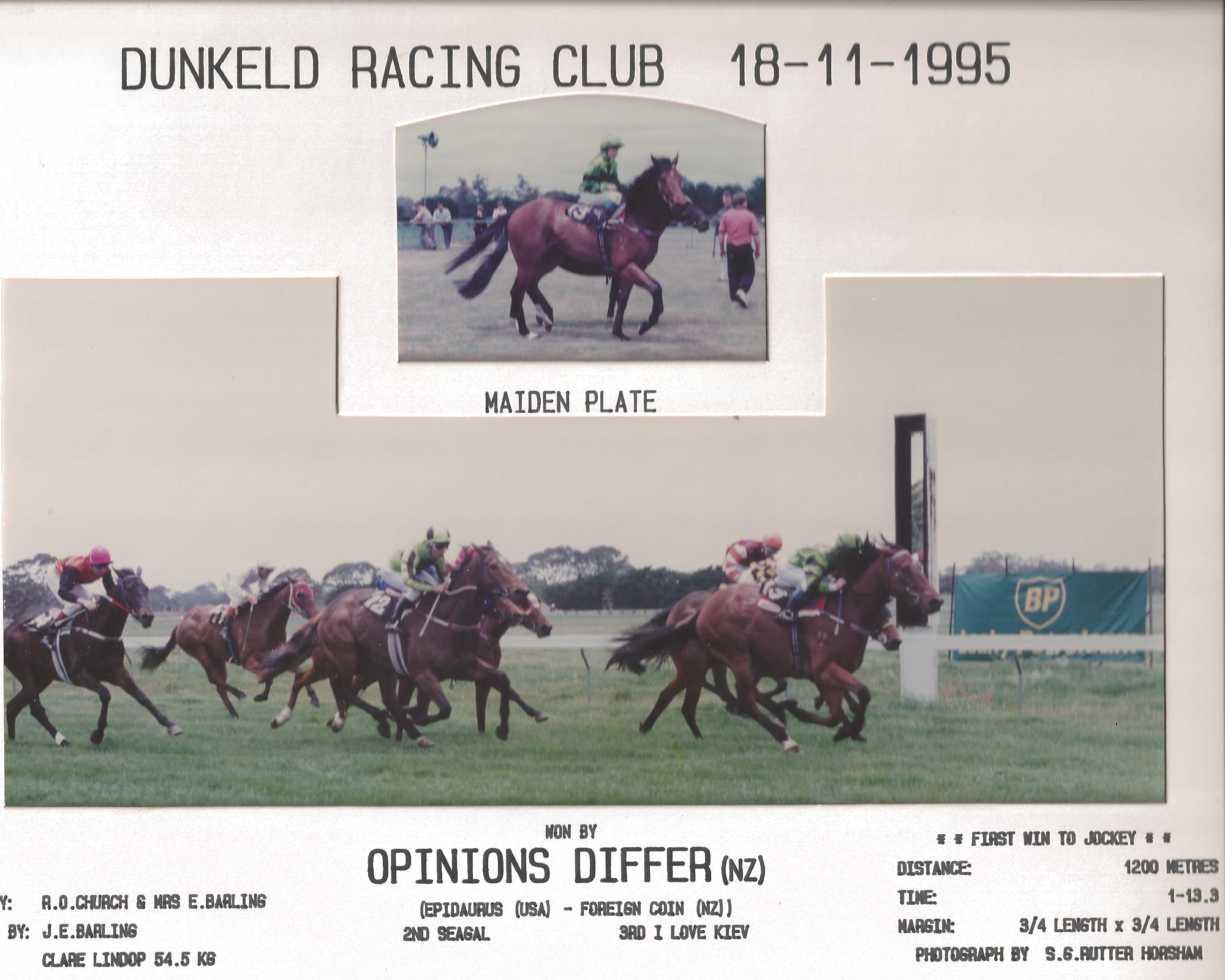 First Metropolitan Win
"MONDILIBI" Moonee Valley (VIC). Trained by her first Master from Warrnambool, Frank Byrne.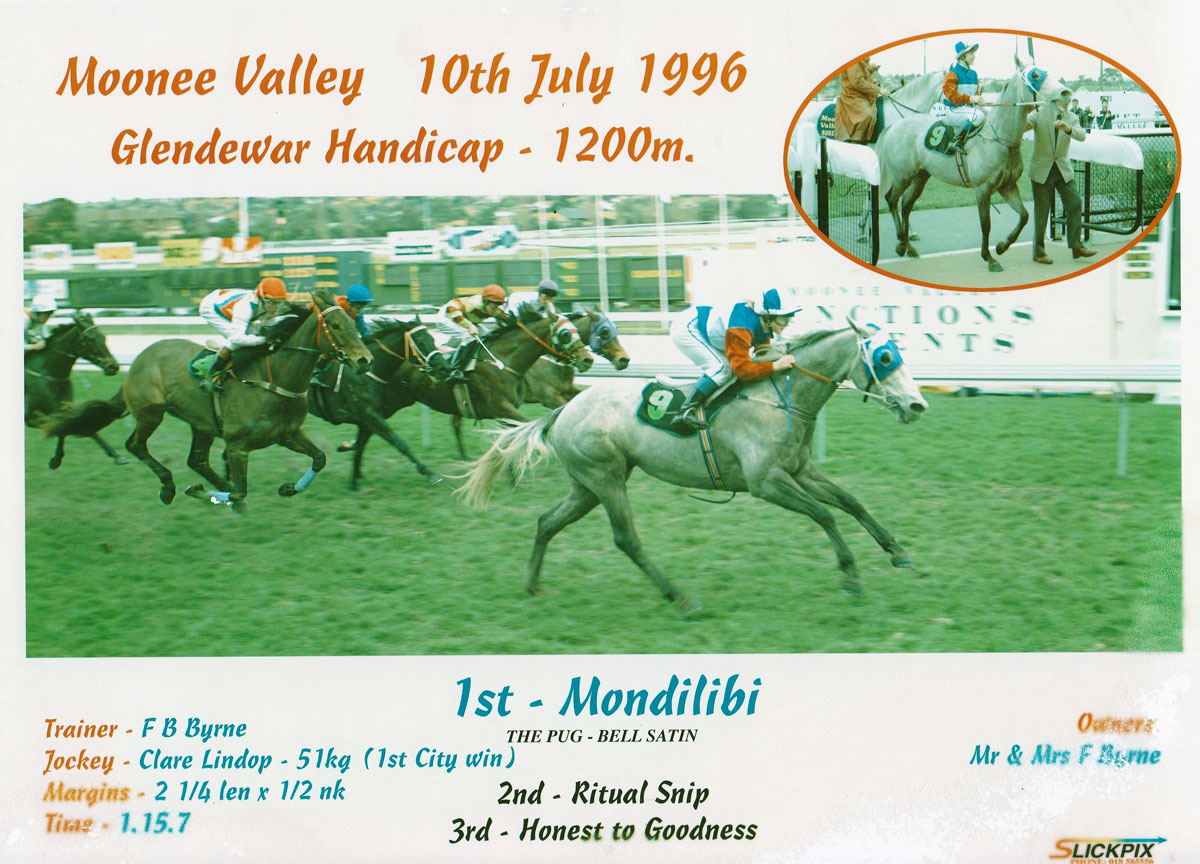 Moved to Hamilton:
In 1997 Clare transferred to Jack Barling in Hamilton; under his tutelage she won the 1997-1998 Victorian South-Western-District Apprentice Title.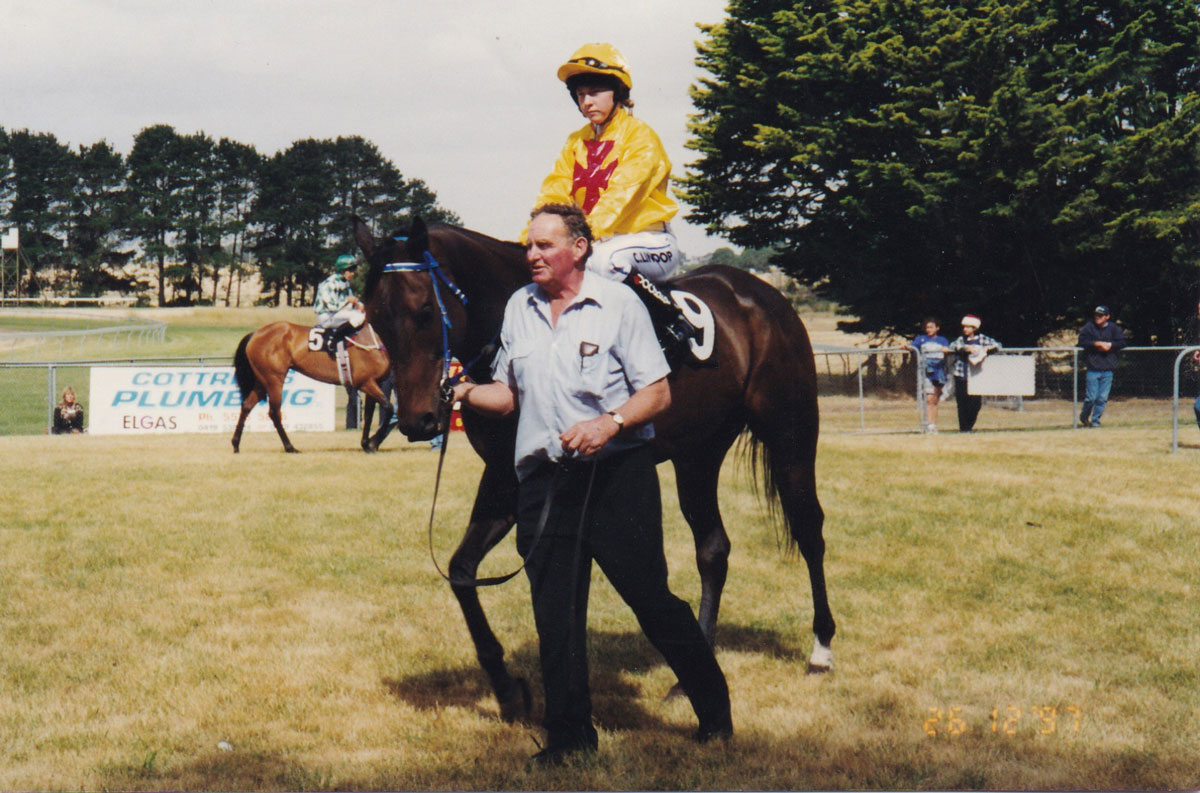 Advocating for Equality
Being one of the few female jockeys in the industry, Clare became a spokesperson for equal conditions.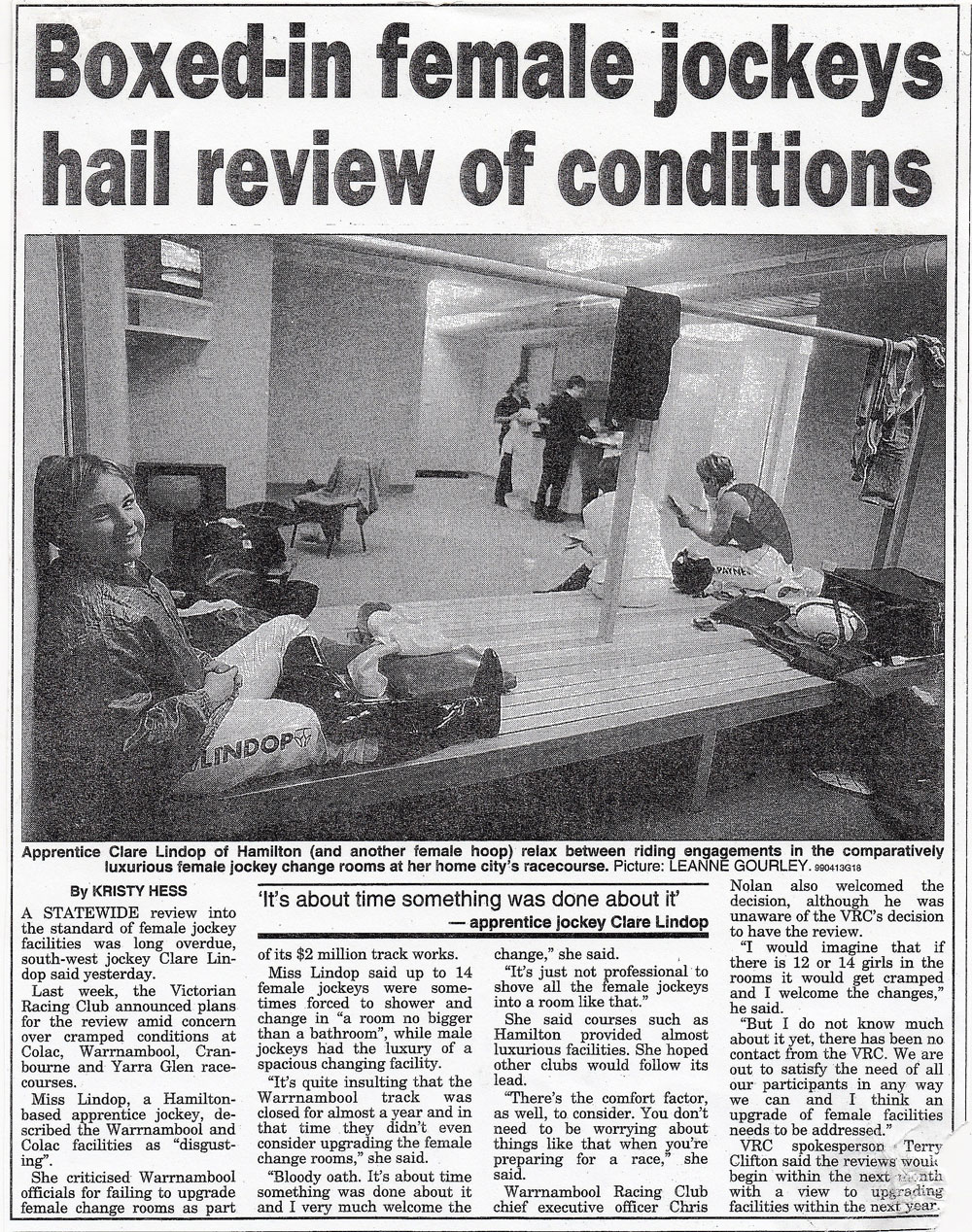 Moved to Adelaide:
To complete her Apprenticeship with Byron Cozamanis at Morphettville. First winner for "Cozy" was on "Buffalo Reef" at Strathalbyn. Clare also out-rode her country claim (80 winners) with a double at Pt Lincoln.
First Metropolitan Winner in Adelaide
"ODYSSEUS" at Cheltenham trained by Jenny Gow-white.
Jockey Apprenticeship (5 years)
Complete Five year Apprenticeship in May 2000, the week of her 21st Birthday.  Finishing with 15 Metropolitan wins and over 100 Country & Provincial winners; out-riding both Provincial and Country Apprentice allowance.
Masters
• 1999-2000: Byron Cozamanis, Morphettville, SA.
• 1997-1999: Jack Barling (deceased), Hamilton, VIC.
• 1995-1997: Frank Byrne, Warrnambool, VIC.
First Winner as a Senior Jockey
"JAKEMO" at Penola, for Max Morgan.
First Metropolitan Win as a Senior Jockey
"STAR OF BROOKLYN" – Victoria Park (South Australia) Trained by long-time friends and supporters of Clare, Graeme (Joey) and Celia Smith from Casterton. Lindop went on to win 10 races on the handsome grey, the most winners she has ridden on one horse.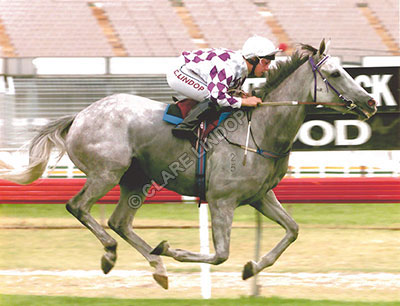 First Country Premiership
Leading SA Country Jockey Racing Season 2001-2002.
Broken Hill Cup
"VANDECLARE" Trained by Jim Smith.
First Black Type Win
St Ledger (Listed) "DEBBEN" trained by Leon Macdonald, at Victoria Park. This win qualified "DEBBEN" for the Melbourne Cup.  This was really the beginning of the association of Leon Macdonald and Clare Lindop.
Melbourne Cup
In 2003, Lindop became the first Australian female jockey to ride in the Melbourne Cup when she rode "Debben" for Leon Macdonald finishing 18th place. Previously only two NZ female Jockey's had ridden in the Cup; Maree Lynden 1987 & Linda Ballantyne 1989.

Hat Trick of 4 Winners
Rode 4 winners on the Card, at 3 consecutive race-meetings, Pt Lincoln, Mildura and Victoria Park.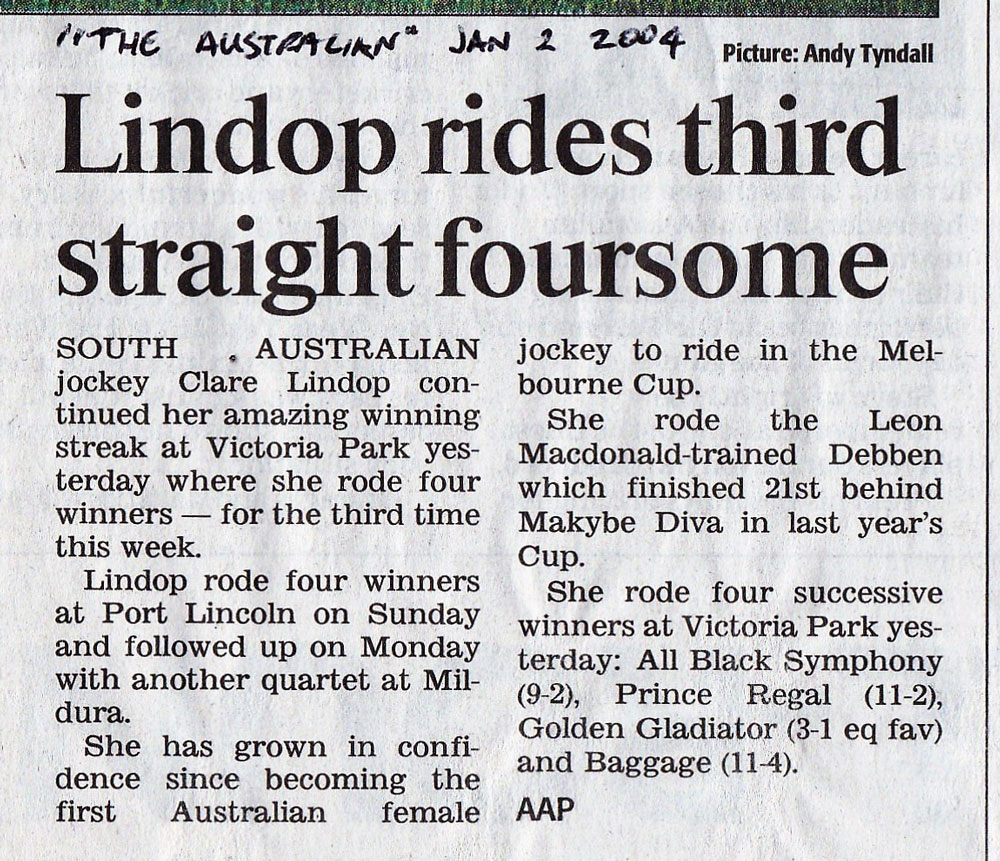 First Winner at Flemington
"PRINCE REGAL" trained by Jamie Opperman.
First Group 3 Win
 "DANE BELLTAR" won the Group 3 Auraria Stakes at Cheltenham, trained by Leon Macdonald.
Racing Season 2003- 2004
Rode a record breaking 111 wins for a female jockey for a Racing Season; finishing in the Top 20 "National Winning Riders List". This record stood until 2009 when Linda Meech equalled with 111winners and in 2017 Jamie Kah finally broke this record with 127 wins for the season.
Group 3 Launceston Cup 2005
"DAKASHA" Trained by Leon Macdonald.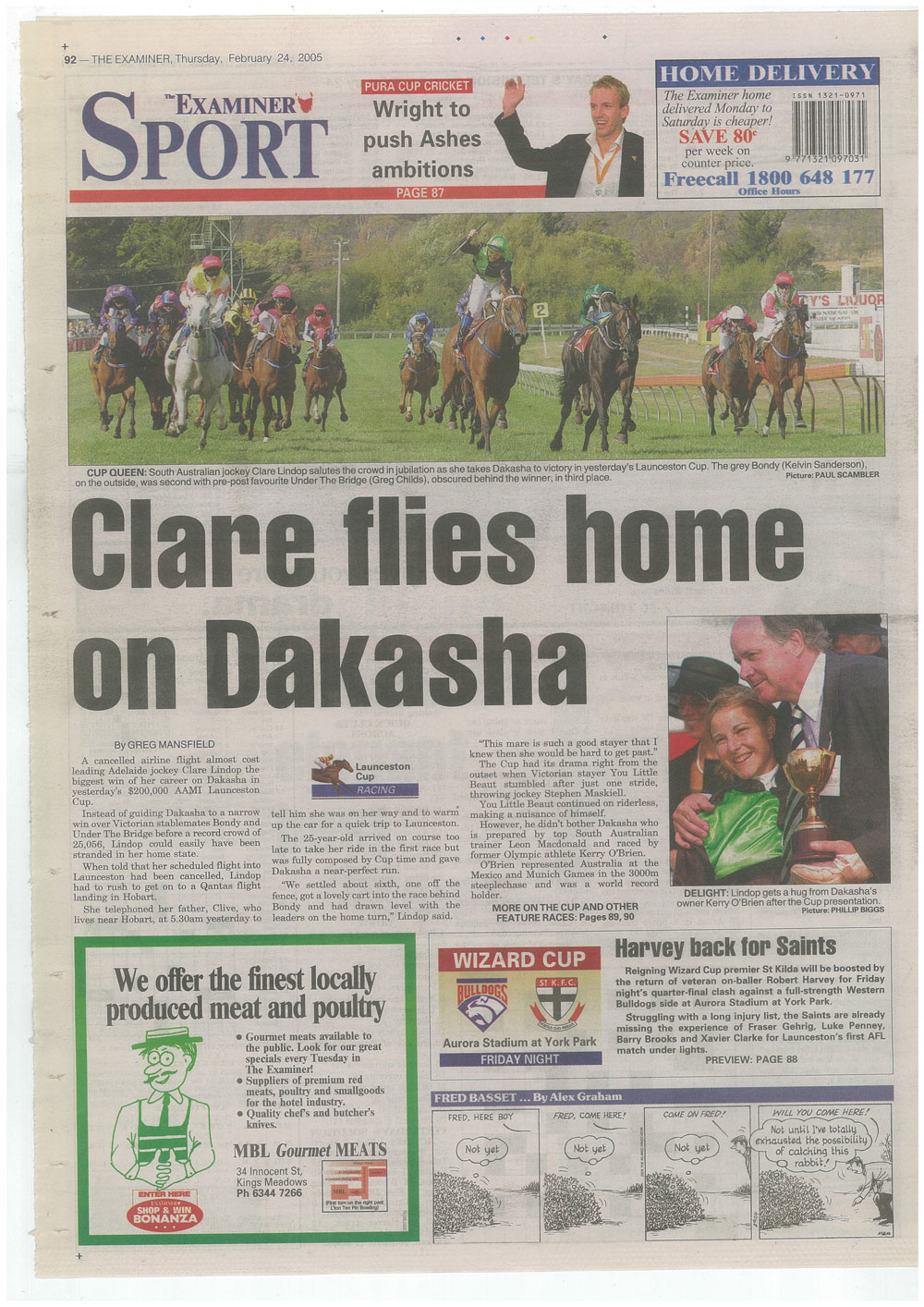 First Metropolitan Jockeys Premiership 2005
Lindop became the first female to win a Metropolitan Premiership in Season 2004-2005.
Recipient of the SA Great Sport Award 2004.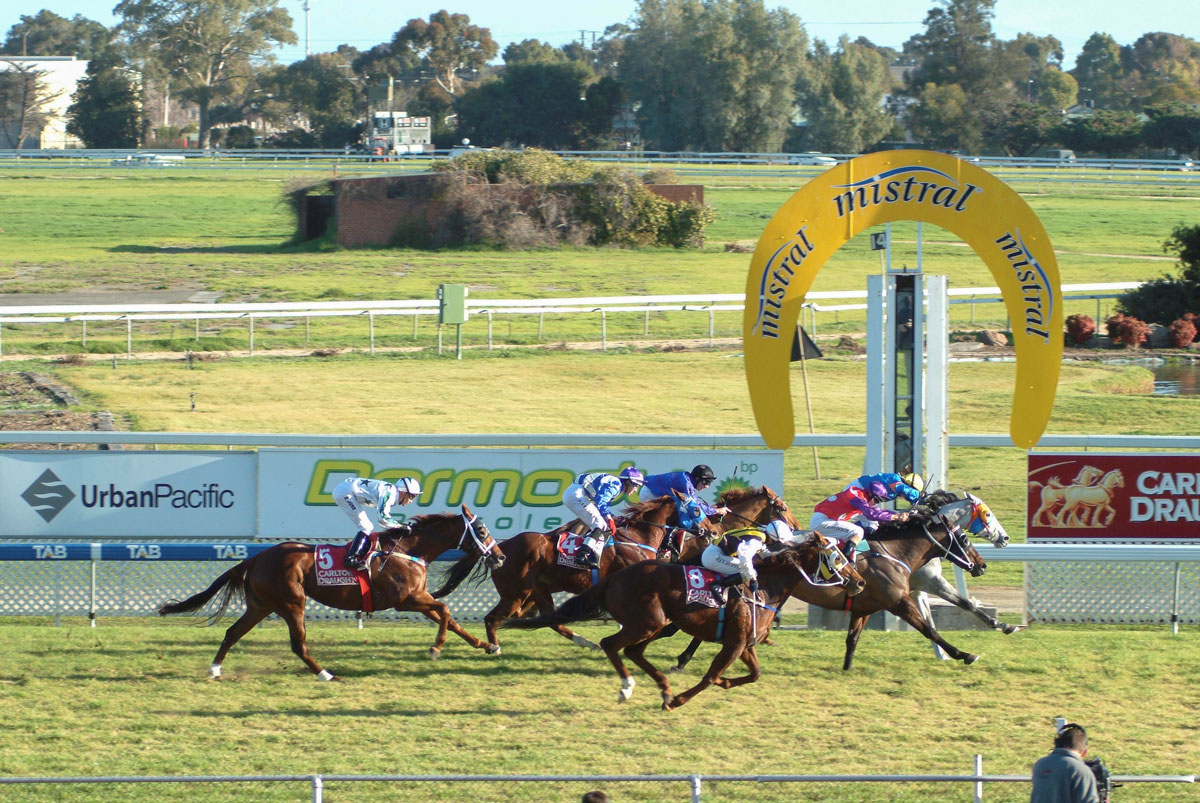 2006 Adelaide Cup First Group 1 Victory
"EXALTED TIME" in the 2006 Adelaide Cup, trained by Jim Smith. Leading all of the way, an exciting victory.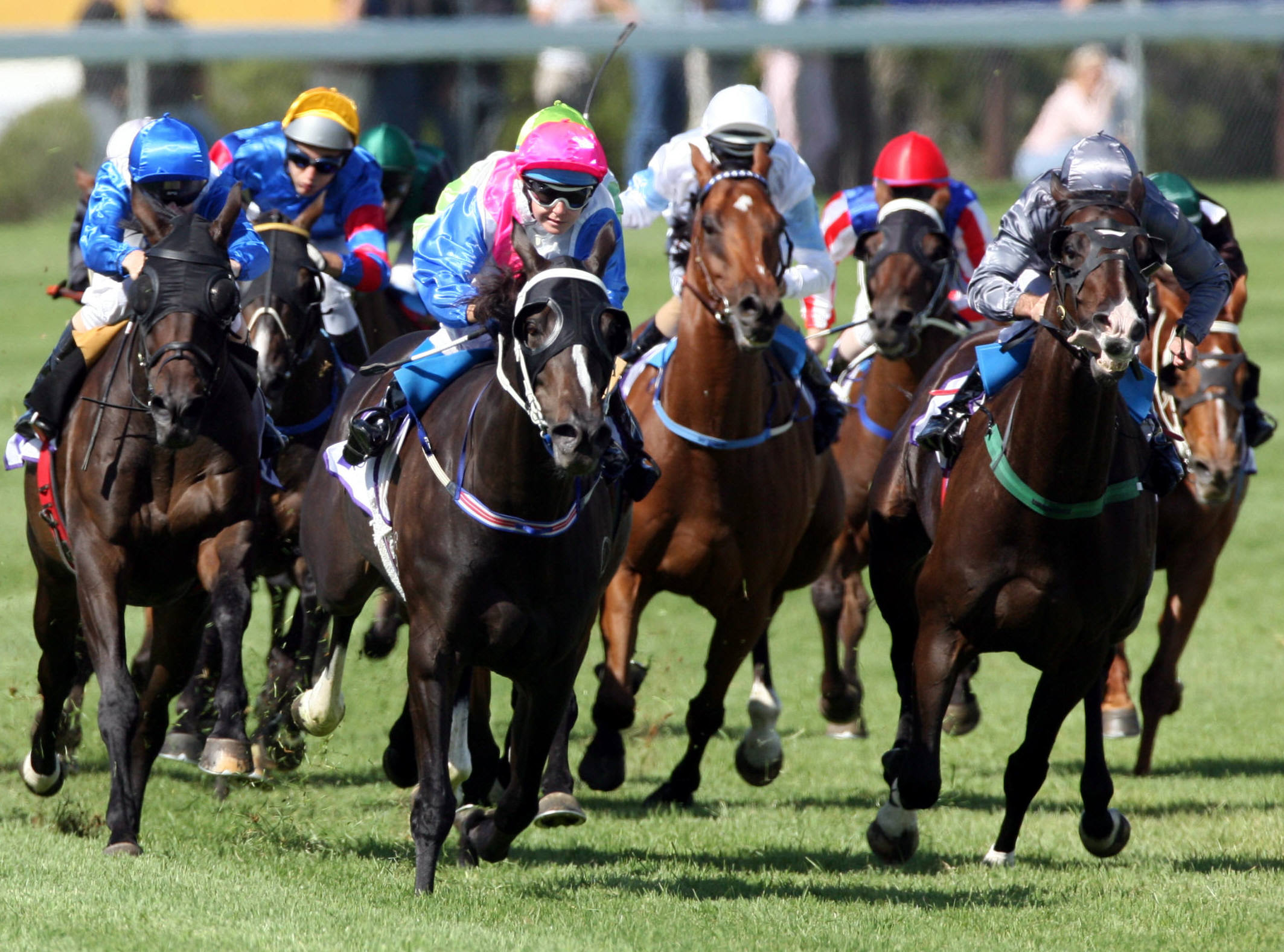 Out of Action
Four days after winning the Adelaide Cup, Clare came back down to earth with a fall after a race at Naracoorte, resulting in multiple broken bones in her ankle and leg.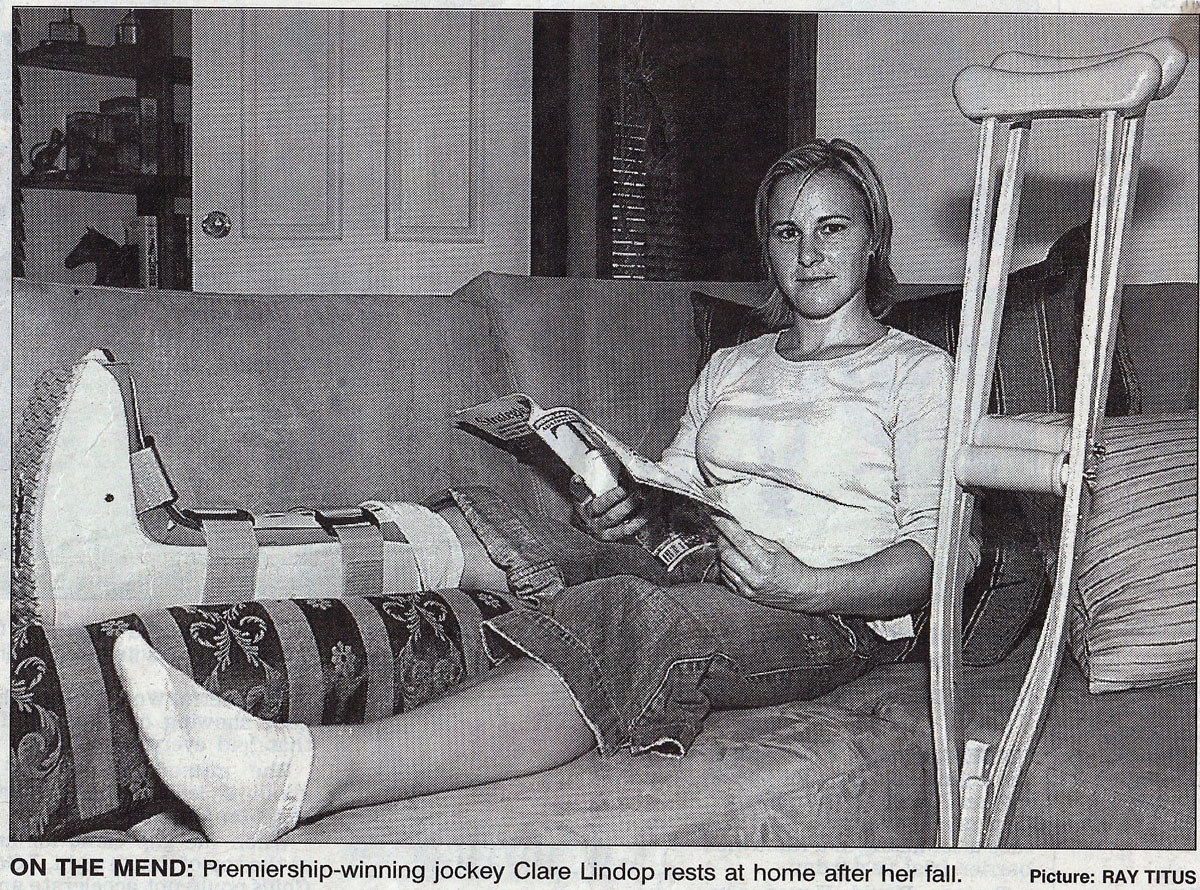 Melbourne Cup 2007
"DOLPHIN JO" Saluted the judge in 5th place trained by Terry and Karina O'Sullivan; this is Clare's closest finish in the internationally acclaimed Race that stops a nation.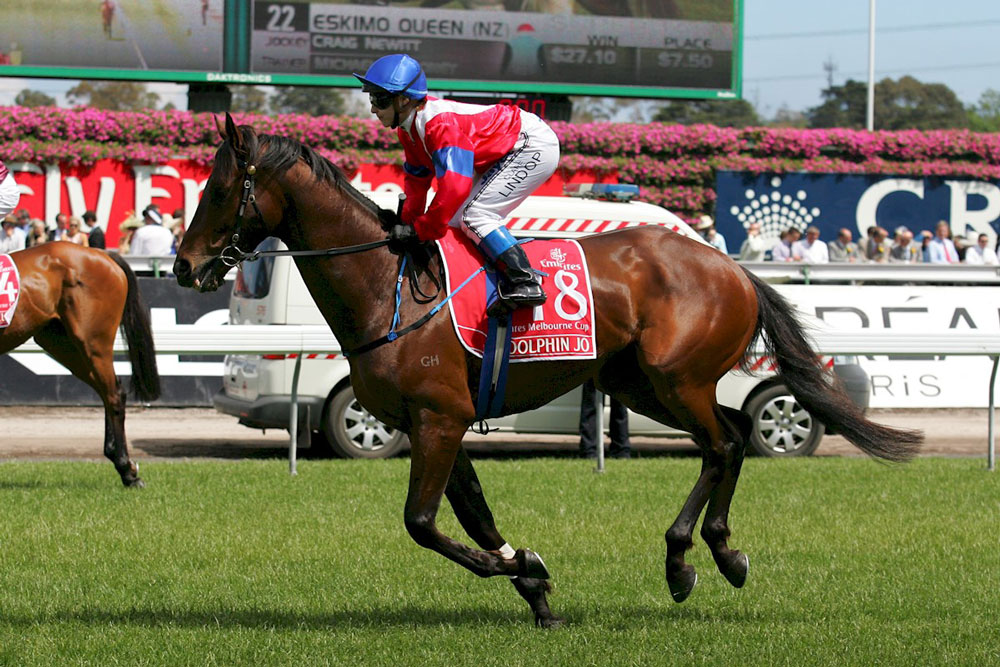 Magic Millions on the Gold Coast 2008
"AUGUSTA PROUD" Trained by Leon Macdonald, won her first 6 race starts, including the Queen of Adelaide Stakes, the Adelaide Magic Millions and culminating in victory in the Gold Coast Magic Millions.
Lindop is still the only female jockey to have won this race.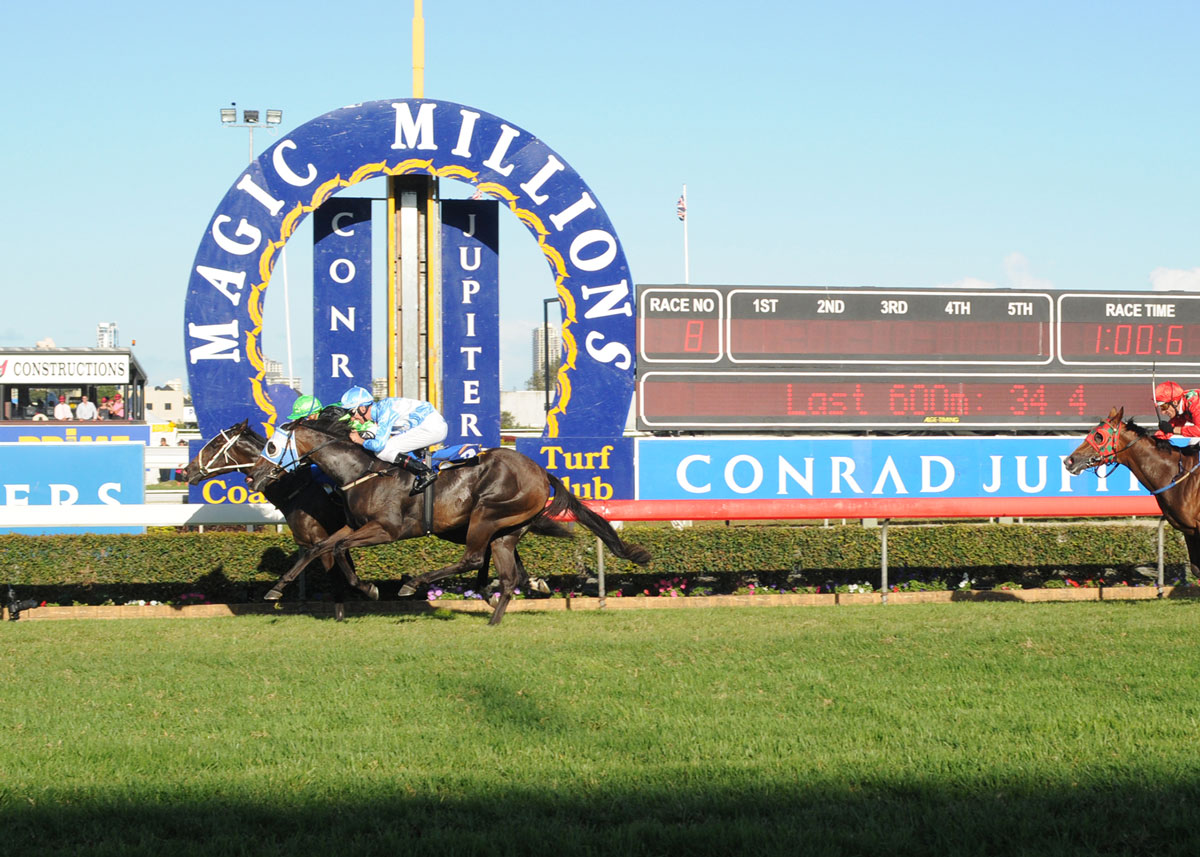 SA Metropolitan Jockeys Premiership
Lindop won the Leading SA State and Metropolitan Premiership for the 2nd time.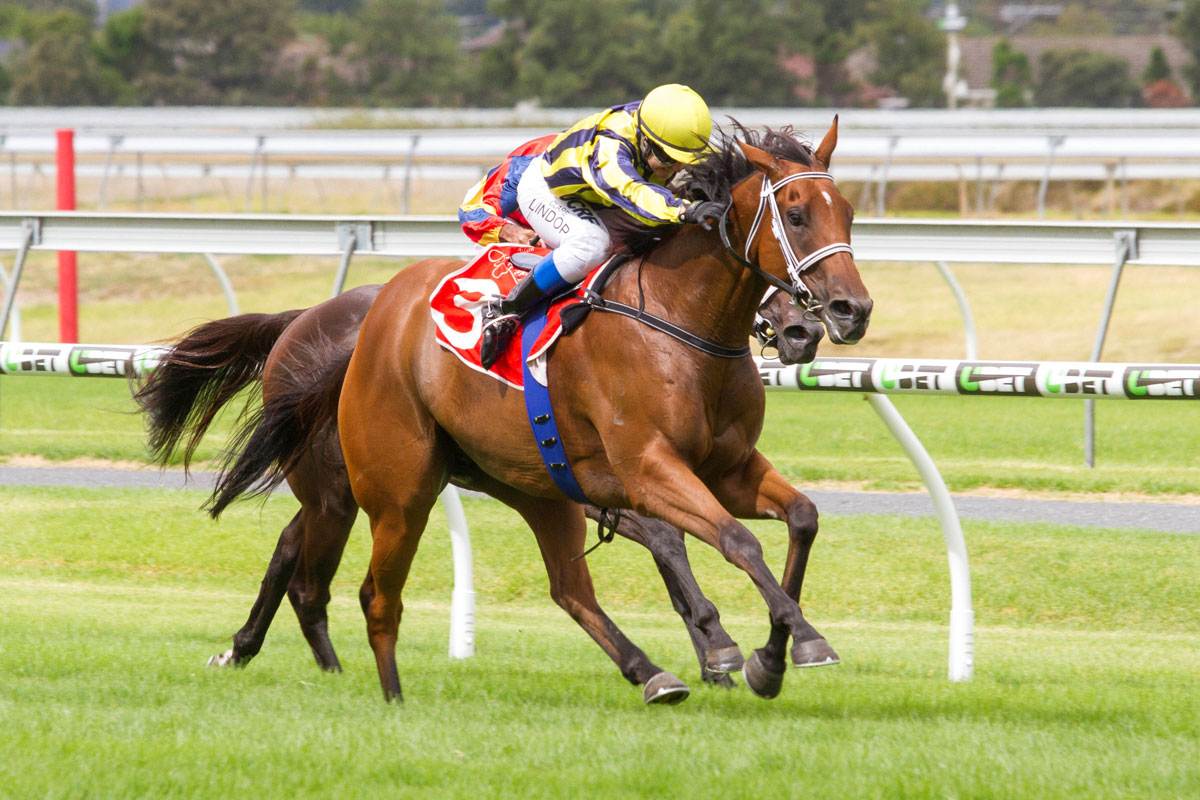 Victoria Derby
Lindop claimed her biggest victory aboard "REBEL RAIDER" in the 2008 Victoria Derby at Flemington for Leon Macdonald.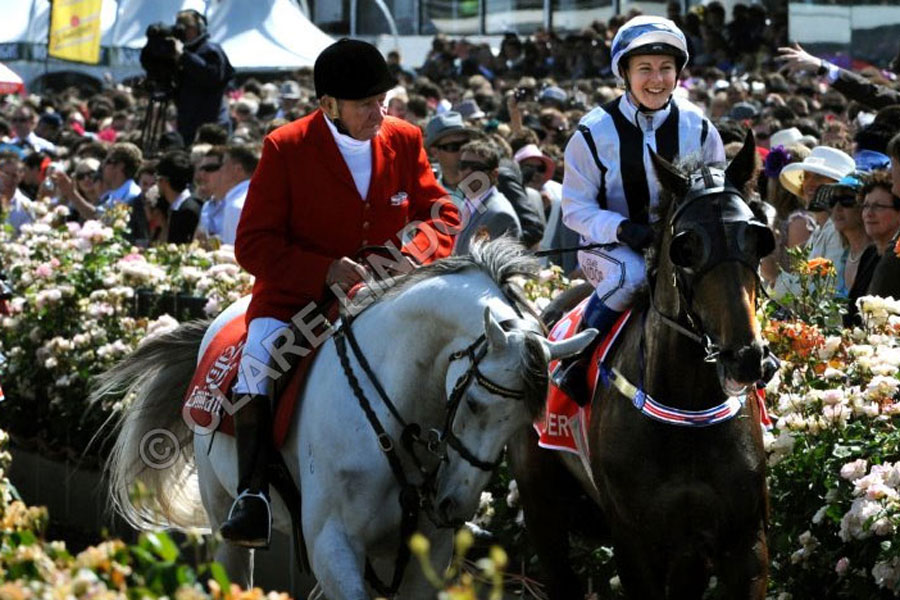 Melbourne Cup 2008
Clare rode"MOATIZE" for Bart Cummings finishing in 6th place. This was the year that "VIEWED" won the race for Bart – so Clare was part of the "team" on the day.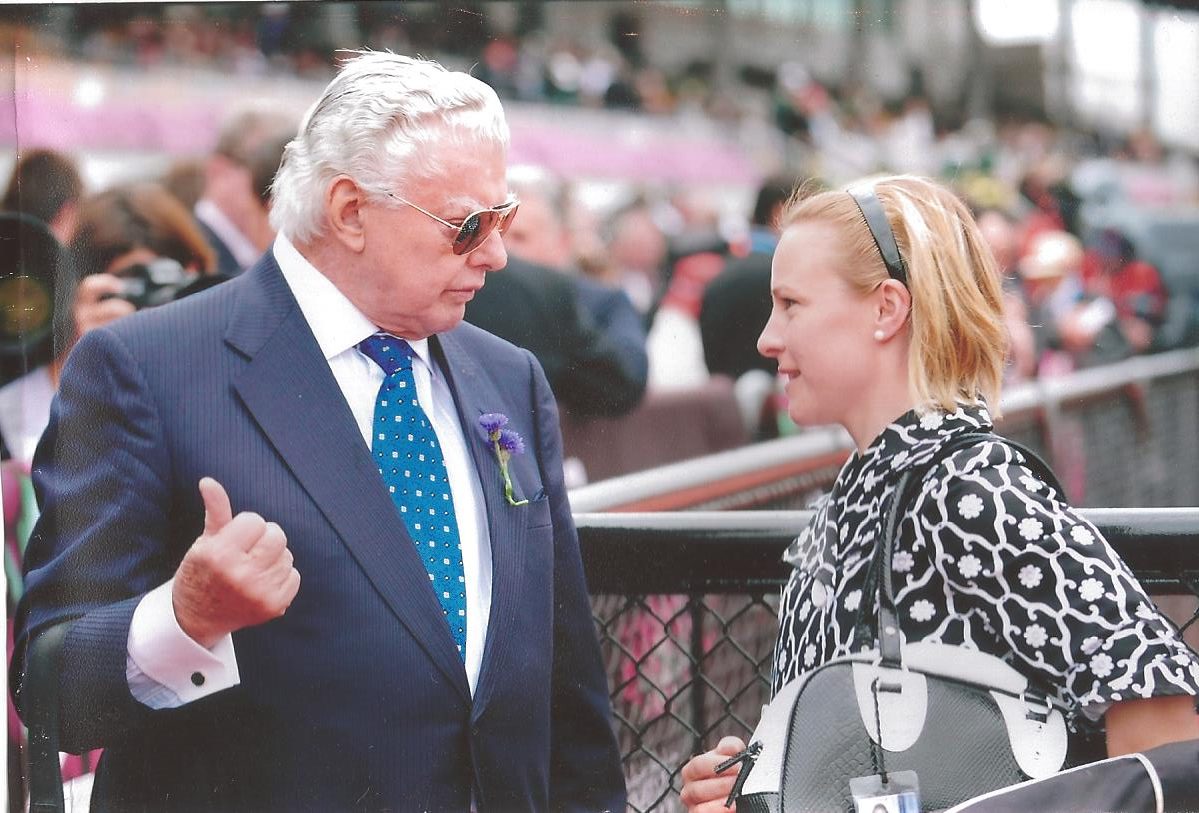 South Australian SA Derby
"REBEL RAIDER" won the Group 1 SA Derby, at Morphettville.

Rode in UK
In 2009 and 2011 she rode in the UK for brief periods winning 4 races from 22 rides. Her most satisfying success came at the Newmarket July course in June 2011 on Ivory Silk for expatriate trainer Jeremy Gask when he was based at Sutton Veny in Wiltshire.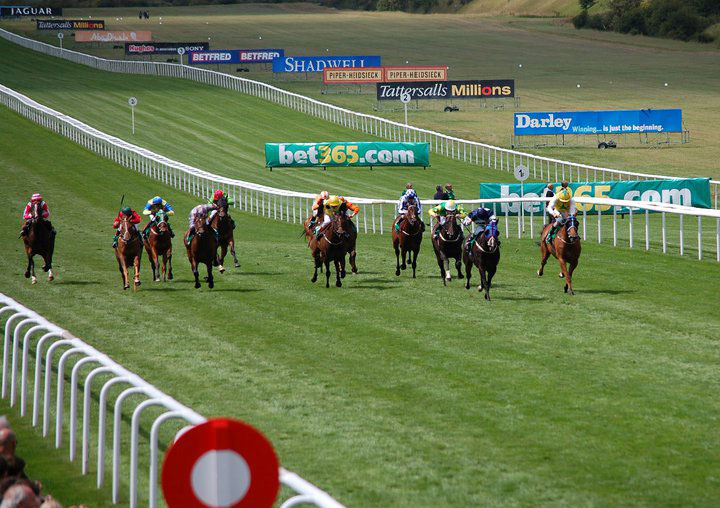 May 2011 Group 1 Goodwood Handicap Win
Clare rode her 4th Group 1 winner in the Goodwood Handicap on "LONE ROCK" trained by Robert Smerdon.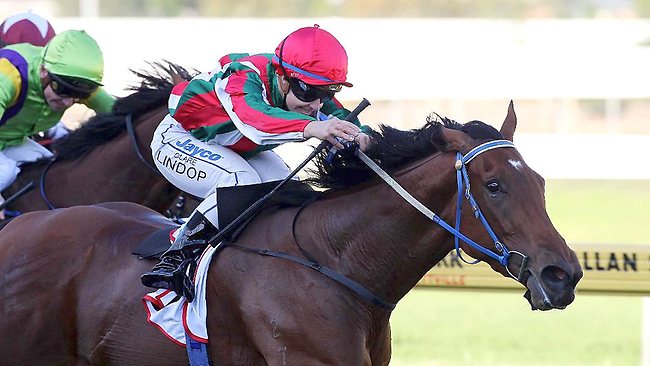 1000th Career Win
Lindop rode her 1000th winner at Morphettville when she rode a double on the day aboard the Leon Macdonald Trained, "LALLA ROOKH" and "PEFECT PUNCH". Clare became the first female to achieve this feat; Bev Buckingham rode 906 in Tasmania and was an inspiration to Clare.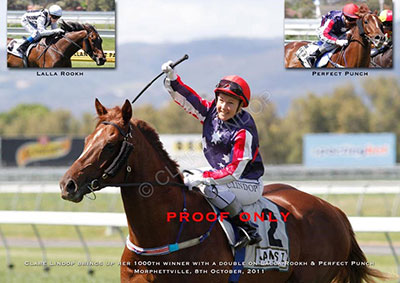 Inaugural winner of the John Letts Medal 2011
A best-on-track-performance given by the TRSA Stewards voting every race meeting and awarded at the conclusion of the racing season.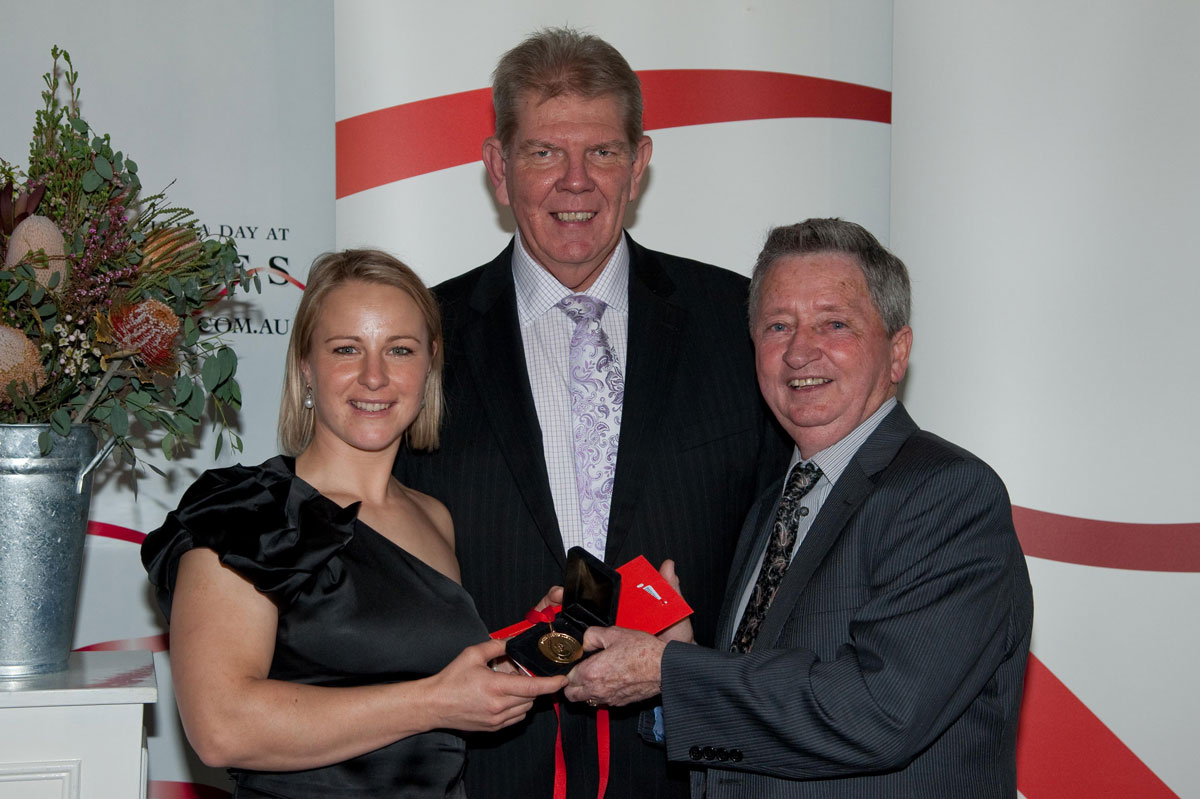 Out of Action
On Adelaide Cup Day Clare's mount "Gamblin' Guru" clipped heels, falling at the 1000m. Clare rolled underneath him, with the rest of the field going over the top, resulting in 15 broken ribs, collarbone and shoulder. The rehab involved from this incident was significant, however Clare made it back on track in four months.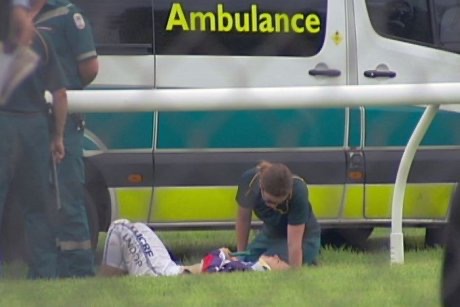 SA State and Metropolitan Premiership Jockey 2014-2015
Lindop won her 3rd Metropolitan Jockeys Premiership and her 2nd State Championship Rider and 2nd John Letts Medal.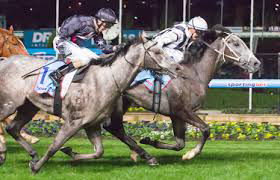 Award Recipient
Recipient of the Channel 7 "The Advertiser" Tanya Denver Award for Sporting Courage.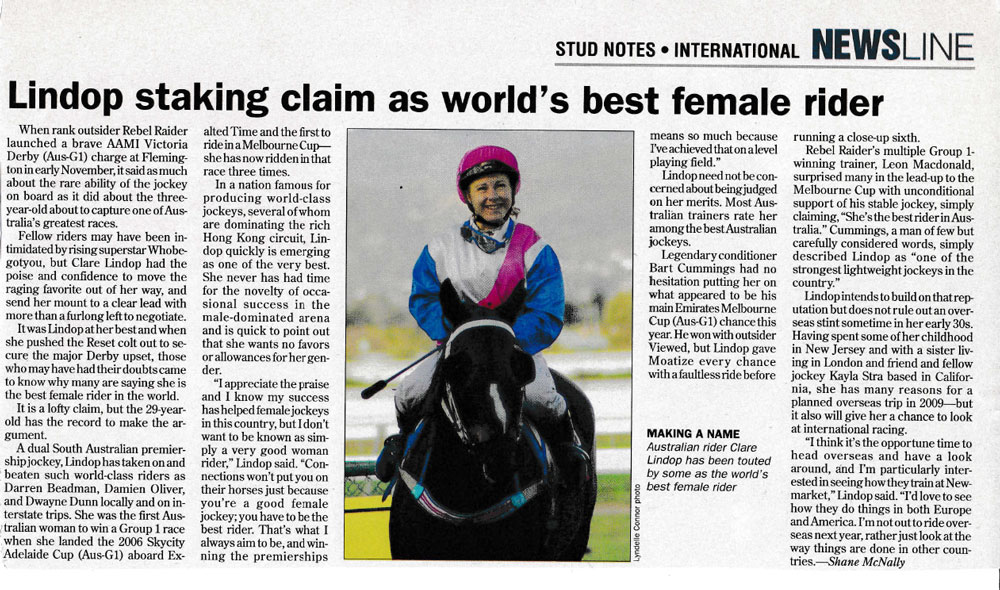 Racing Season 2016-2017
Lindop finished Runner-up on the jockeys Premiership table, and was instrumental in the SA Metropolitan Trainers Premiership win of the partnership team of Leon Macdonald and Andrew Gluyas.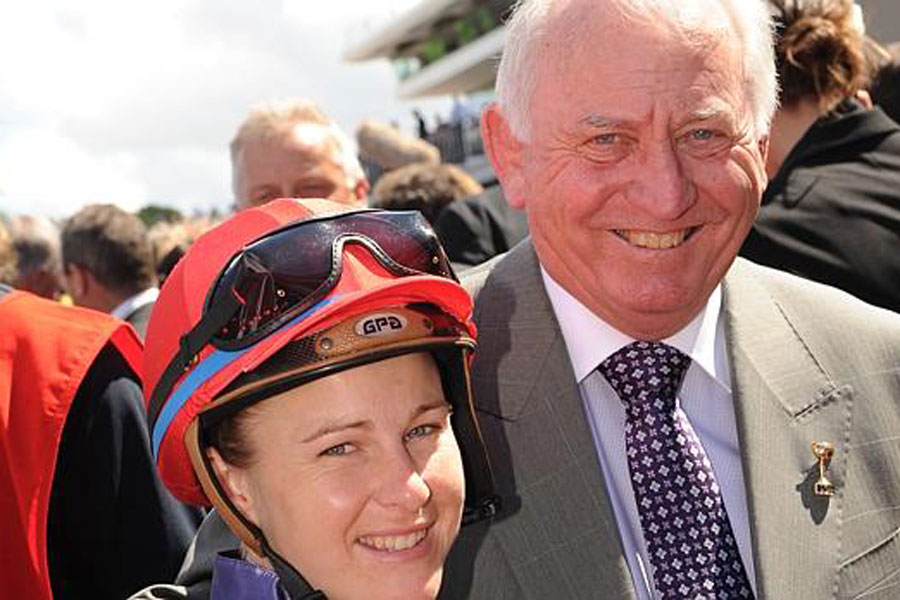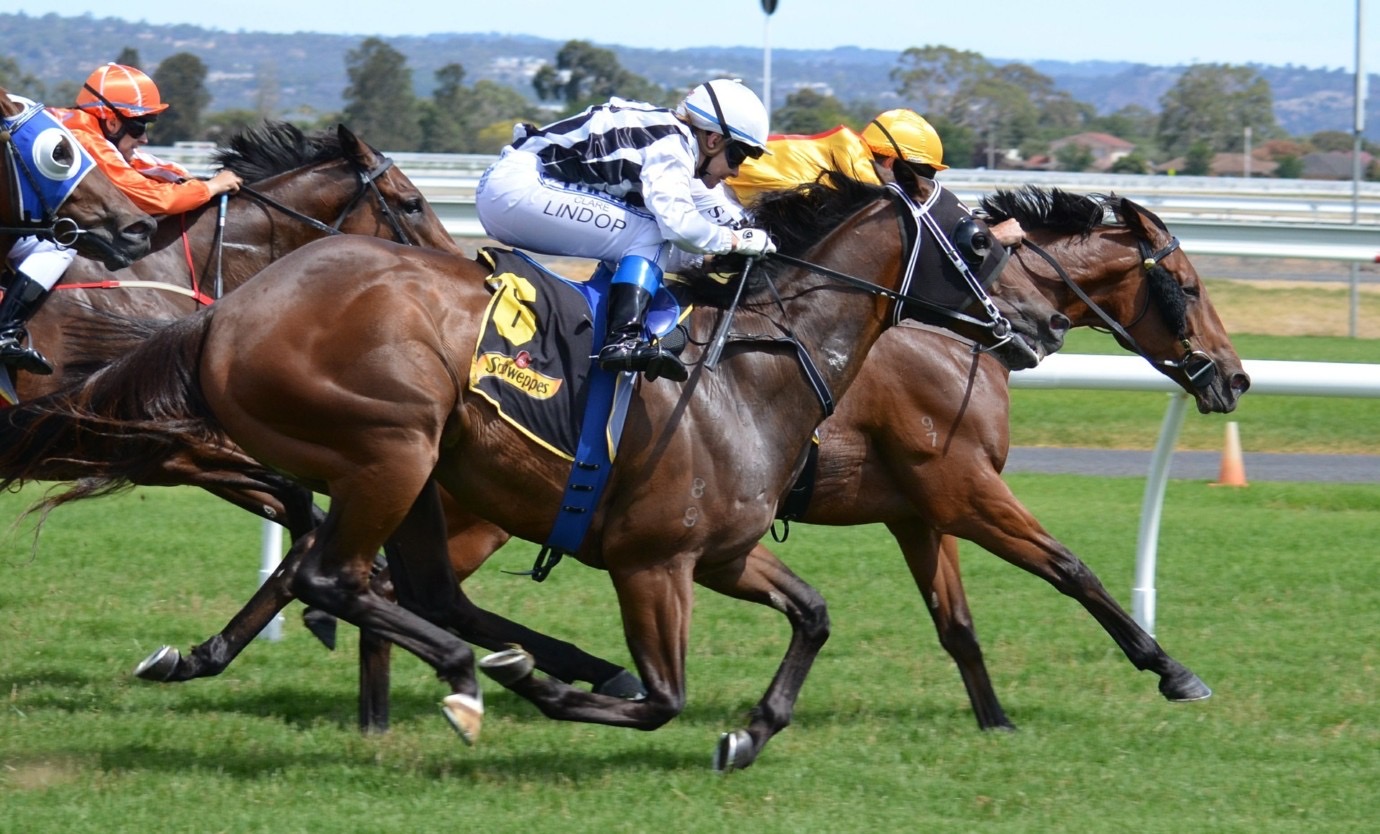 Winning the Group 3 Breeders Stakes and the Group 3 Sires Produce
Aboard "TEQUILA TIME" trained by Leon Macdonald and Andrew Gluyas at Morphettville in May were her last feature wins.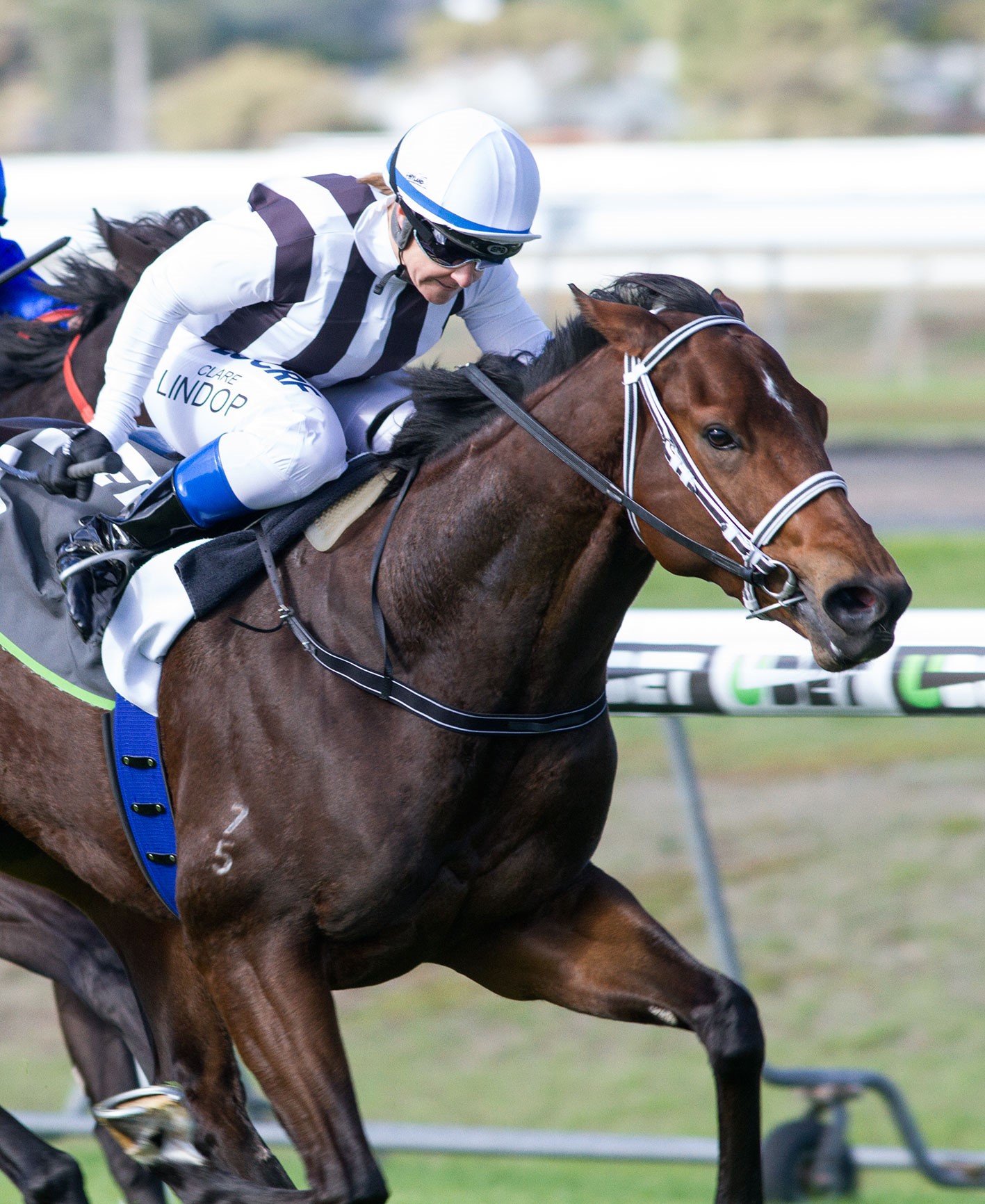 After competing in the Adelaide Cup Carnival and the South Australian Festival of Racing, competing for her last time at Group and Listed Level against some of the best jockeys in Australia, riding 3 big winners over the carnival including "MAIL IT IN" and "TEQUILA TIME".
Inducted to SA Racing Hall of Fame
In 2018 Clare became the first female jockey to be inducted into the SA Racing Hall of Fame.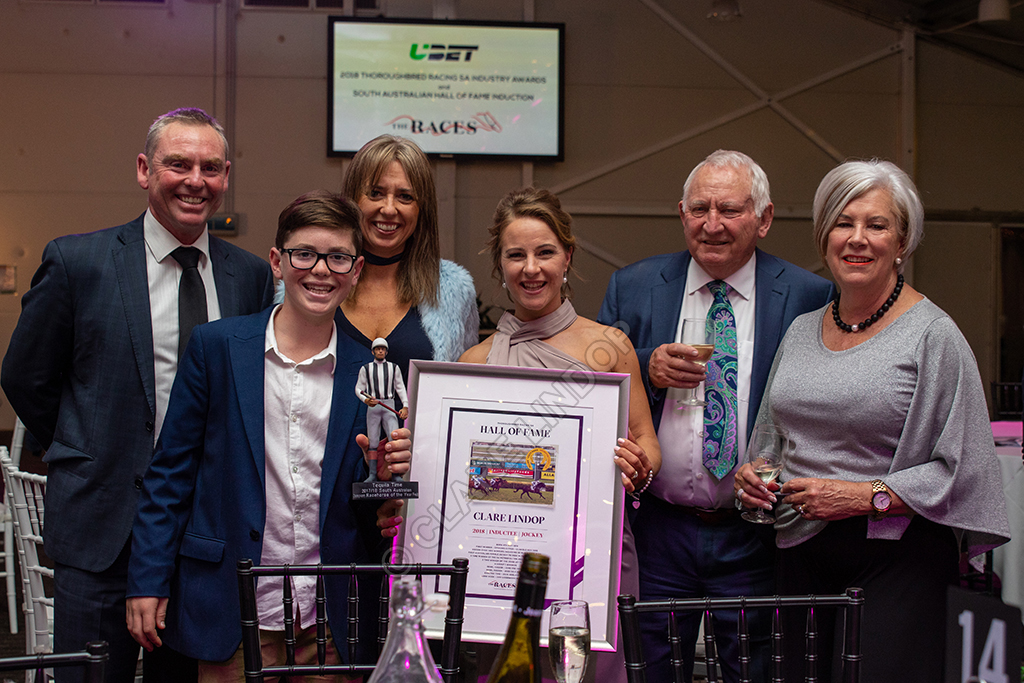 Elected into City of Holdfast Bay Council
Seacliff Ward Councillor.