I grew up living on a property in Wangoom, a small dairy-farm town just outside of Warrnambool in country Victoria. There is a lot of racing action in Warrnambool, and a strong horse community.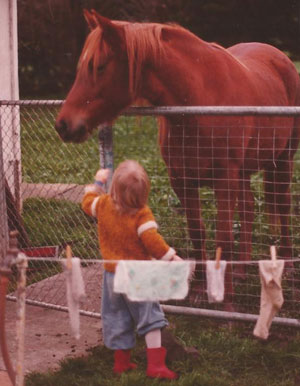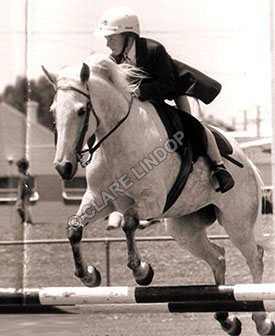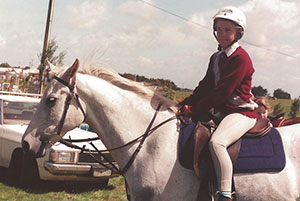 I was fortunate enough to live right next door to St Marys Pony Farm, a trial riding school. I learnt to ride there at the age of 10 and soon spent all my weekends and holidays down at the farm, learning to ride from the Master Horseman, Johnny Lee. It wasn't long before I convinced my parents to buy a pony for me, a beautiful grey mare called Annie.
After a few years of Pony Club, I started to get involved with a local racing stable. I got a job on Sundays mucking out the stables. Then I started to ride a few horses in track work, and one thing led to another. I left school at age 15 to become an Apprentice Jockey.
To be honest I didn't have any real conception of what a jockey meant, I just thought – leave school, work in a stable and get paid for it?
Yes Please!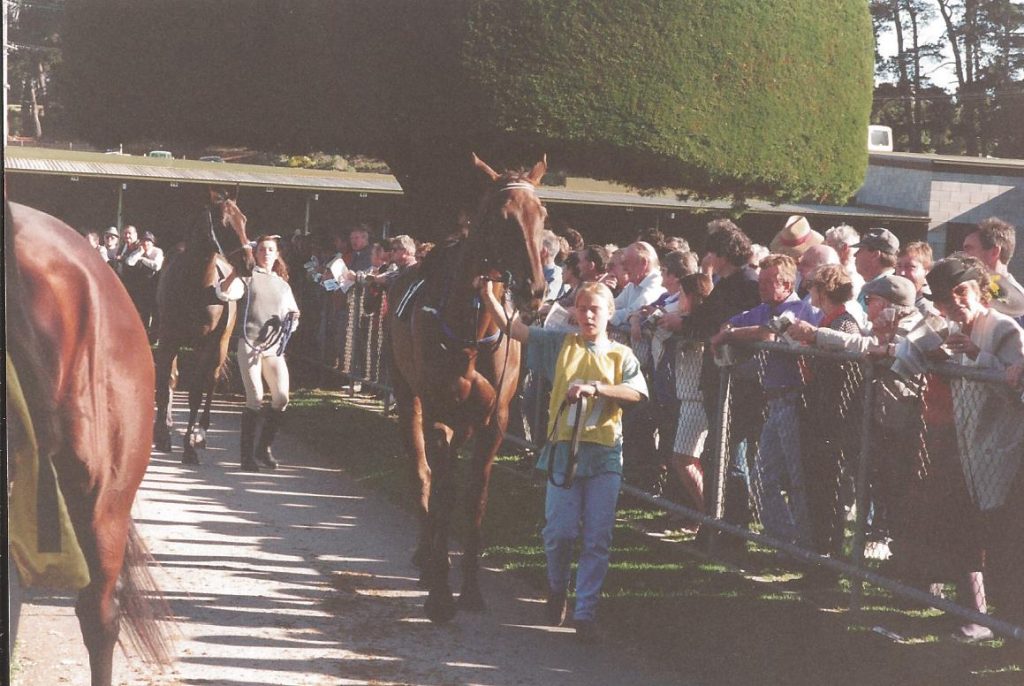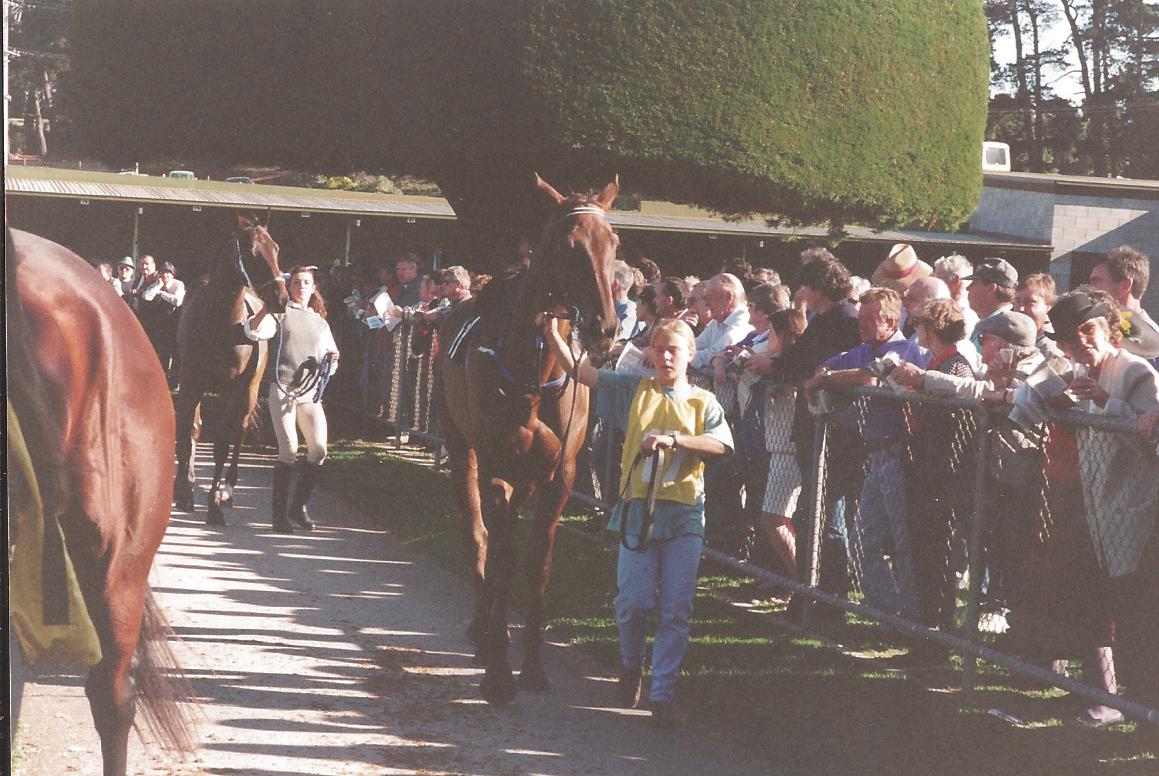 I started working with Warrnambool trainer Frank Byrne in 1992 when I was 13 years old. Frank was the leading trainer in the South-Western District of Victoria and he and his wife Diane really helped by looking after me in my "green" years. I became indentured to him in 1994 and had my first race ride in 1995 at the Warrnambool May Races on my 16th birthday. I rode a horse named "Casper" trained by Frank and owned by Diane.
In 1997 I transferred to Hamilton trainer, the late Jack Barling, in order to gain more experience and better racing opportunities. Jack was a true Aussie horseman, with a strong work ethic. His influence on my career and also to my attitude in life has been profound. Under Jack's guidance I won the Leading Apprentice title in the South – West in 1998. Unfortunately Jack's health took a turn for the worst and he passed away in the year 2000. It has been a really sad thing for me that Jack has not been able to see some of the successes I have had, which I know he would have got a big kick out of.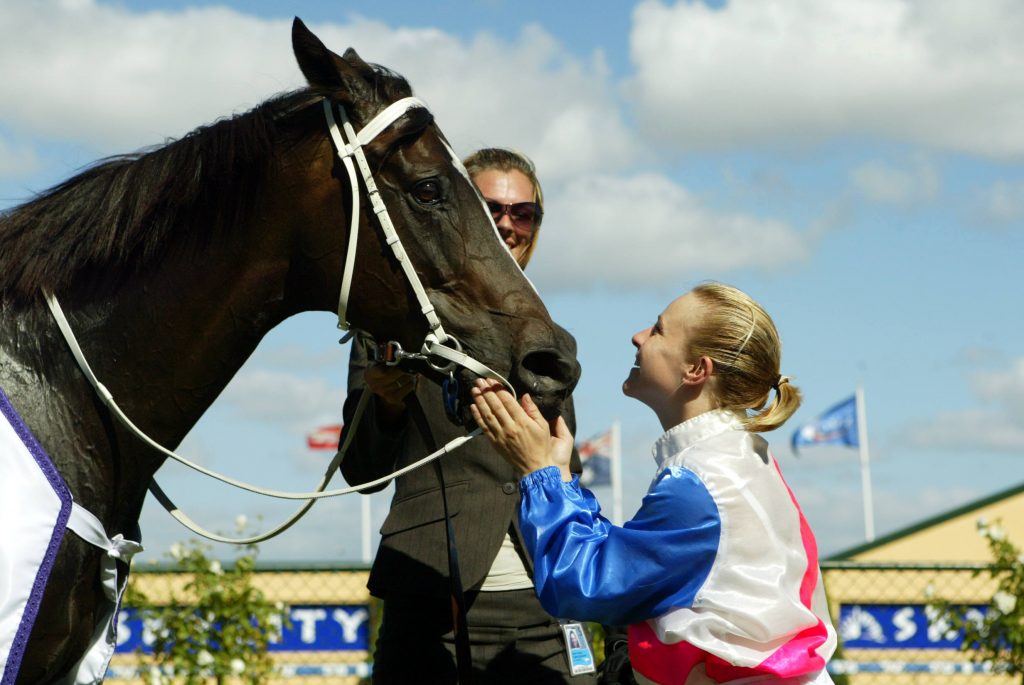 I moved to Adelaide in 1999 to finish my apprenticeship with Byron Cozamanis, who was training at Morphettville at that time. (He is now at Caulfield.) "Cozy" was a fantastic boss – hard but fair. He put me on every horse in the stable, and we had some great success together, including Leading Trainer/Jockey in Port Lincoln 2 seasons in a row.
I finished my apprenticeship in May 2000, riding over 100 winners.